Premium
Directory Listings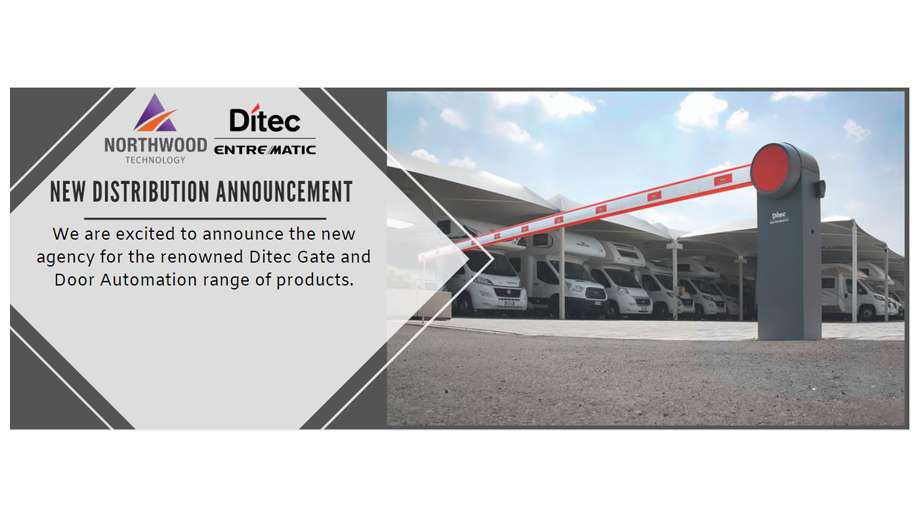 Northwood Technology have been appointed exclusive distributor for Ditec ENTRE MATIC
June 28, 2019
At Northwood Technology we continue to bring our customers the best technology and world leading products. We are delighted to announce the addition of another new agency to our extensive portfolio – Ditec Gate and Door Automation.
The Ditec range consists of automation systems that are fully adaptable for all situations. The range includes gates, industrial doors, barriers, automatic doors, rapid doors and garage doors. Utilising the most up to date technology, these systems are used throughout the world and have proved to be both reliable and easy to control.
Growth Opportunity
Ditec will be a recognised brand to many as it has a great success in Ireland over the past 25 years. There are enormous opportunities for the Ditec brand in Ireland and that is why Northwood Technology is making substantial investments in the brand. The intention is to invest over a quarter of a million euro in infrastructure, stock and resources to ensure a complete offering for our customer.
Paul Hennessy, Managing Director, says 'We believe that Ditec will be a great fit for the business and will complement our existing range of security products. We will not just be a supplier of the product, we will offer a full turnkey service to include design and support. We want to be known as the specialist automation company and part of our offering will include engineer support and training.'
Northwood Technology has always put a particular emphasis on safety standards. The PSA will be governing this range and there are new pending standards in the pipeline to support this.
New Appointment
To further strengthen the offering, Northwood Technology has welcomed V.J Ringel to the team. For the past number of years, V.J worked as a Technical Manager for one of the biggest automation suppliers on Irish market where he specified and designed numerous automation projects including smart houses, disabled access solutions, parking systems, commercial automatic doors, automatic gates and IOT gate monitoring systems. An expert in gate and door automation and application integration, V.J looks forward to sharing his expertise and working with clients with the design and consultation aspect of projects.
Complete Range
The Ditec brand will be joining other well-known brands that are offered by Northwood Technology such as Avigilon, Dahua, Paxton, AES Global and more.
For more information on the Ditec range, please speak to our sales team in Dublin on 01-8824514 or in Cork on 021 2066853.