Premium
Directory Listings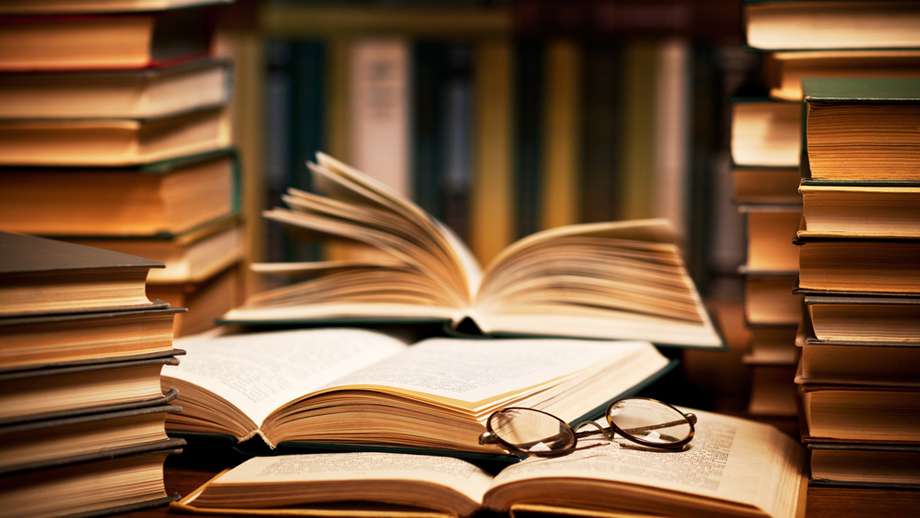 Not all training is created equally
October 02, 2018
By Tony O'Brien
Choose your training wisely
Training is one of my favourite parts of the security industry. I don't get to do it as often as I like any more but I really enjoy the dynamic of a classroom. Whether its brand new entrants or highly experienced people there is something about the dynamic of learning that I enjoy. It is also however one of the most frustrating parts of the industry. It attracts its fair share of charlatans, wafflers and sensationalists. The problem is that sometimes that's what sells and new entrants don't know any different until they get out there and try to put their skills to the test.
In this article I want to talk a bit about training and why not all courses, companies and trainers are created equally. I'm also going to talk about what I believe you should look for in a training programme. Strap yourselves in. This could get controversial.
This is personal
Bit of a disclaimer at the beginning. Many of you will know that I deliver training in this industry. I'm not naive or vain enough to think I'm the perfect trainer or even close to it. I have been around the block a bit though in this sector and have trained under, alongside and above some great trainers and I'd like to think I've learned a thing or two about whats good and whats not. Anybody who knows me knows how passionate I am about this industry and I always try to the the best I can for learners on every programme. The following rant is based on my own personal experiences and preferences. I'm not going to tell anybody how to spend their money all I can do is give you my opinion. My opinion on the good stuff is based on my own values and the negative stuff is based on my pet hates.
What to look for in a training company?
Training companies are a dime a dozen in most regulated security markets. Everything from one man shows to multinational providers There is no right or wrong size of training company. There is however a huge difference in quality across providers. Training providers are commercial companies so of course they are out to make a profit but there are plenty of ways to that in a professional way. Unfortunately many providers don't do things in a professional way. I generally look for these 3 criteria in a trainer or training company.
Training is what they do

Qualifications and awards

Service
I generally look to avoid these 4 things:
The lowest priced

The quickest option

The magic bullet

Trainers with no experience
I'll talk about the positives first.
Security training is what they do
Choosing a training company or a trainers whose ethos you know in advance is important. It should be up there for all to see on their website or on their promotional materials. Is this type of training what they actually do? It might not be apparent at first but you should check. Many training companies saw security as a nice little money earner a few years back to add to their core area of safety courses, IT courses or 'tactical ninja courses' but its not what they do. Others try to leverage fact that they are a security company and will get you work at the end but that's not a good thing either. Firstly if they cant get staff without this then there may be an issue and secondly because if 90% of their revenue comes from providing security and 10% from training then that is where their effort and focus will be. Look for a training provider who specializes in providing security and who has trainers who specialize in security to deliver that training.
Qualifications and Awards
Good trainers and good companies aren't afraid of regulation. Good trainers have usually invested quite heavily in themselves to become good trainers. I'm not just talking about badge collecting to get 47 letters after their name that don't mean anything. I'm talking about having done recognised courses themselves,. Don't be afraid to look at their bios and look up the courses they say they have completed.
Same with training companies. Who accredits them and for how long. Have they paid some Mickey Mouse self accredited body to put a badge on their site or are they accredited by proper awarding bodies and industry regulators. Now just because a training company has good accreditation doesn't mean anything on its own. Good accreditation and good trainers however usually adds up to good programmes.
Service
This is probably the biggest one for me. This trainer or company is going to take a substantial piece of cash from you for whatever course you are doing. That money shouldn't just cover the time you spend in the classroom. It should start from the first e-mail or phone call. Do you get a quick answer. Is there somebody there to answer your questions. Are they willing to spend some time explaining things to you or are they pushing a hard sell on you.
The service should go the whole way through a programme and even afterwards. Look at what others have to say about them online. Ask other people about them in the industry. Is it just comments about the course (which is good) or does it also talk about the service and after service support. Getting into this industry isn't easy and having somebody on the end of a phone or a message is important. One of my favourite parts of my job is when people send me a message 2 years later asking advice. The fact that they keep in touch and don't have an issue asking a question two years later is all part of the service and should be seen as a good thing.
For me these are the three most important criteria. It doesn't guarantee a good training experience but it certainly sets you on the right path. You  owe it to yourself (and your bank balance) to do some research before you invest.
Now for the negative. I don't want to paint an overly bleak picture here. There are some great trainers out there and some great companies. These 4 things are my pet hates in the training sector. The unfortunate reality is that as long as people enter the industry willing to accept them they will always exist.
The lowest priced
Ever heard the phrase you get what you pay for? Its not always true but sometimes it is. If a business operates on the sole unique selling point of "we're cheaper than the other company " its should set off alarm bells. Nothing wrong with being low priced but marketing as the cheapest means they aren't competing in other areas. Learners need to realise that training is an investment in themselves. Thinking of building a skillset like building a house. Training alone won't make you great at security but it gives you a good foundation. If you were building a house would you buy the cheapest foundation you could find? When you pay money for training you aren't just paying for the trainers time. You  are paying for the years of training and education and practice that they have invested in themselves. Those that charge less have generally invested less and you subsequently get less.
The quickest option
Completing a training programme in the shortest period of time is perhaps the false economy you will see. Learning takes time and practice. When a trainer is delivering content there are two aspects to  the material. The breadth of material and the depth of material. When  you shorten the time of delivery it means that in order to cover all of the content they can only deliver a basic overview of the content. Doing it quickly means that the learner misses out on the depth of the knowledge. They end up knowing that they should/shouldn't do something but not why  this is important. This nearly always results in trouble later.
The magic bullet
Training alone doesn't make you good at anything. Anybody who promises to make you an 'expert' at the end of a training course doesn't understand how people learn and develop skills. Training gives you the foundation to go away and practice on and get experience with. That's what makes you proficient at something. A training company that makes promises the magic bullet that will solve all of your problems is either lying to you or to themselves.
Trainers with no/wrong experience
My biggest issue with security training at the moment is this point. I travel around quite a bit and talk to a lot of people in this industry. Many people tell me of their training where they were trained by a person who was a Maths teacher or a Accounts tutor who moved into security. They had a course written for them and read them whole thing from an out of date manual or from slides. So they basically wasted everybody's time.
Another regular one is the I'm an ex ….. so I must be good at security training. There are two thing things that make a good security trainer. The first one is being good at security and the second one is being a good trainer. That is all. Being an ex….. (fill in the blank with soldier, Garda, prison officer, security company manager) means that you were good at that job. You might even have been very good at that job and that job might even have lots of transferable skills to the security industry. That alone does not make you a good security trainer though. If you are going to pay for a training you are looking for both parts of the job title to be fulfilled .
SECURITY- Have they done it, for how long and in what sectors?
TRAINER – Have they done it, for how long and in what sectors?
If they can't answer both in a satisfactory way then look elsewhere.
Summary
As I said above I'm not going to tell anybody what to do with their time or money. It's up to each individual person how to do that. I can only put my personal preferences and advice out there. I'm not trying to sell you anything. I honestly don't care if you never train with me. I put my stuff out there for free mostly so it really doesn't matter to me. My goal is to make the industry better by educating those who enter it. I'm not pretending to have all of the answers to the issues I raised here. Is it further regulation, less regulation, investment? Who knows and who cares. I cant influence how the charlatans and wafflers do business. All I can do is try to do  the right thing when people sit in front me and know that there are more out there with the same outlook as me trying to do  the same.
To those of you who are investing in training don't forget my original message. Not all training is created equally. You owe it to yourself to do your due diligence on the person or company you hand your cash over to. Cheap options and short cuts are short term options. Don't be fooled by them if you want to make a long term career.