Premium
Directory Listings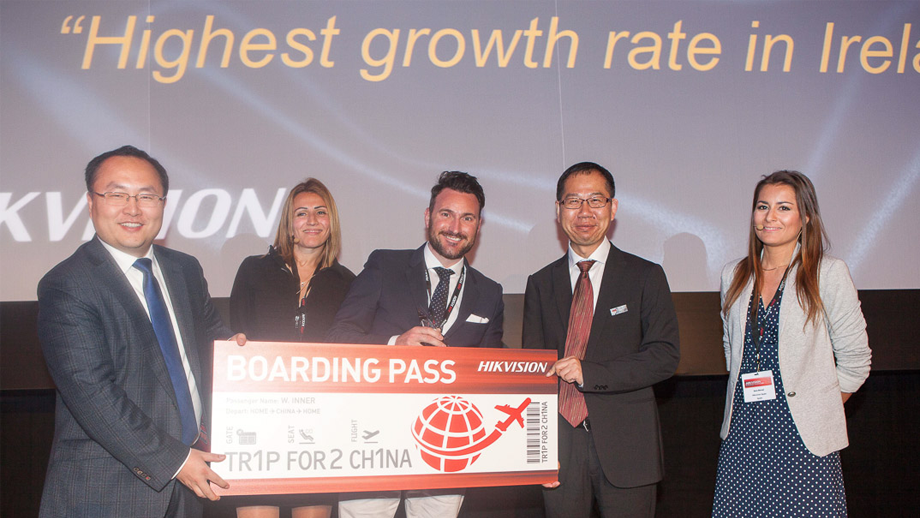 OSEC
June 09, 2015
Osec Ireland is delighted to announce that it has received an award as Ireland's fastest-growing distributor at the Hikvision 2015 EU Distributors Conference in Lisbon, Portugal. This award is ranked according to percentage of revenue growth of Hikvision products across all EU distributors.  
"We are very proud to receive an award as Ireland's fastest-growing distributor of Hikvision products, as it is testamount to our hard work over the last year along with our fantastic team, valued clients and outstanding partners", said Eoghan O'Leary, Sales Director of Osec. "Osec is going from strength to strength and our achievement at winning this award reinforces our dedication to providing outstanding customer service and top class technical support for the number one products in the market. "
Founded in 2001, Hikvision Digital Technology specialises in innovative video surveillance technology, as well as designing and manufacturing a full-line of innovative CCTV and video surveillance products.  The Hikvision EU Distributors Conference gives distributors from across the EU an opportunity to network, learn about Hikvision's strategy and product roadmap. The awards ceremony affords distributors an opportunity to receive recognition amongst their peers for their growth performance, technical support to clients or their long-term relationship with Hikvision.
Jason Yang, General Manager of Hikvision UK , "Congratulations to Osec Ireland on winning this award. It is an exciting time for them and we are looking forward to a continued successful partnership and sustained growth."
About Osec Ireland:
Osec is one of Ireland's leading suppliers of security products supplying only the best products and solutions from world leading brands and have completed the security contracts for major global brands operating in the Irish market.