Premium
Directory Listings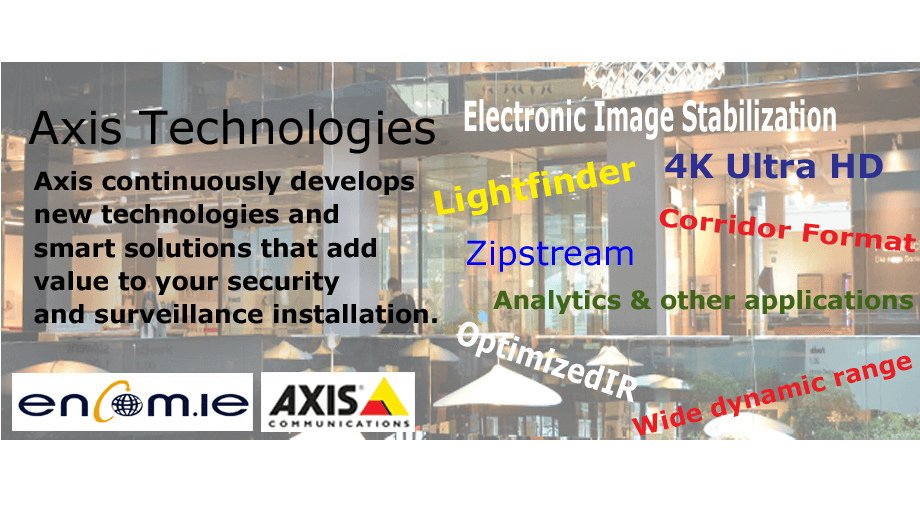 Axis Communication Network Camera Technologies
August 06, 2015
Axis Communication Network Camera Technologies
Axis continuously develops New Technologies and smart solutions that add value to your security and surveillance installation. Choose a camera with Zipstream Technology to save on storage space without compromising on image quality, choose a 4K Ultra HD or something from the Wide Dynamic Range.
Whatever Camera you choose in the Axis Series of Network Cameras know that you will be getting the latest most advanced cameras of the highest quality. Axis subject their cameras to the hardest tests to make sure they are resilient against water, vibrations, impacts and more. Axis cameras are tested without compromise.
Visit the Encom website to read about the latest Axis Technologies and visit the Encom Online Shop to get the best prices on Axis Cameras. Or talk to one of our team to create an Encom Security Solution for your business.
Serving Irish industry since the early '90's, Encom is a fully owned and managed Irish company operating in the greater Dublin area and throughout Ireland.
Contact our team on 01 4545 465