Premium
Directory Listings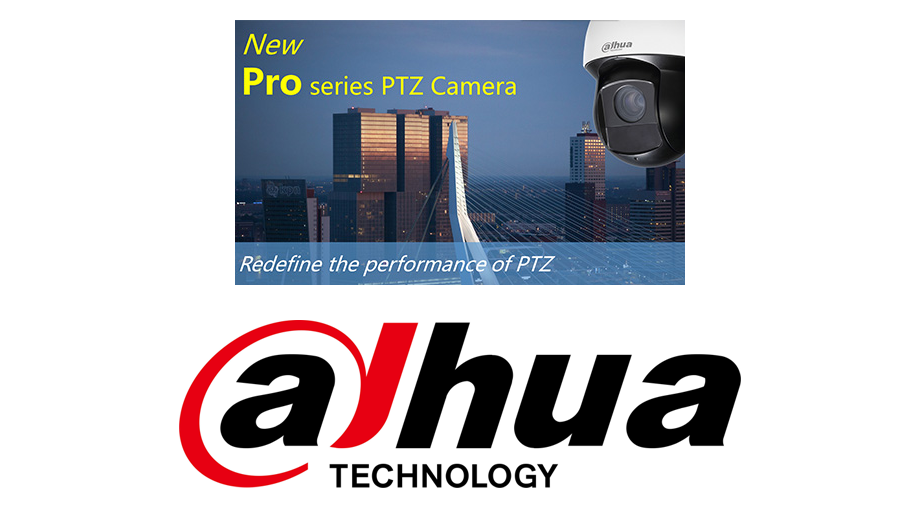 Dahua Launches New Pro series PTZ Camera
August 22, 2016
Dahua Technology, a world-leading manufacturer and supplier of video surveillance products headquartered in Hangzhou, China introduces its new Pro series PTZ camera.
With Starlight performance, 25x Optical zoom, auto tracking and face detection capabilities, Dahua's the new Pro series PTZ camera brings a new range of performance and efficiency features for demanding video surveillance. It will significantly expand the use of mid-range PTZ camera in the market. The new Pro series offers the appearance of model SD59/SD50/SD52C that has been well favored by users.
Better image
Dahua's starlight feature, combining high-performance ISP and SONY STARVIS Sensor with advanced Dahua algorithm, enables the new Pro series PTZ camera to provide unprecedented high quality, low noise and vivid images in challenging light conditions. Moreover, Wide Dynamic Range (WDR, 120dB) allows the new Pro series providing more details and contents in scenes with intense backlight. IR distance of these new cameras will be extended from 100m to 150m what promotes the surveillance coverage at night. These features are especially beneficial in scenes with low light such as open public spaces in city centers.
Higher powered optical zoom
The new Pro series PTZ camera can zoom into images at up to 25x which is stunning comparing with other PTZ cameras at the same price level in the global market. Cost effectiveness is an important driver to broader adoption in small and medium-sized enterprises' applications that need to capture the fine details of car license plates, for example.
More powerful performance
Auto-tracking, an intelligent function of Ultra series, is a standard feature of the Pro series PTZ camera. The new Pro series have the capability to simultaneously record all tracks and capture more details when zoom in automatically, which is the core value that other cameras cannot offer. In addition, the new Pro series' H.265 compatible compression technology reduces bandwidth and storage costs by up to 50%. High frame of 60fps@1080P can capture movements clearly what would play essential role in casino or transportation solution.
Dahua new Pro series PTZ Camera, which is designed with more additional value to expand users' choice, is ideal for outdoor arenas, such as city surveillance, shopping mall, airports, railway stations and harbours.