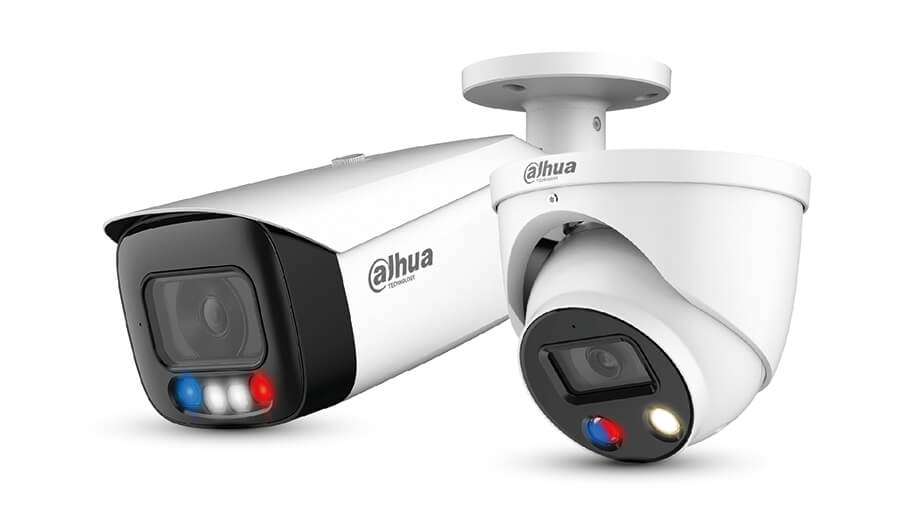 Dahua Launches Powerful Camera-Based AI Video Monitoring Solution
TiOC (Three-in-One Camera) is an automated monitoring and surveillance solution from Dahua Technology, offering 24/7 full-colour monitoring, active deterrence and AI – all in one smart, innovative solution. With false alarm rates of less than 2%, a substantially improved search function and built-in AI coding reducing disk storage space by 90%, TiOC can significantly improve the efficiency of CCTV systems.
Dahua's industry-leading Full-Colour technology delivers colour images day and night, considerably enhancing the ability to identify suspects, while increasing the quality of video evidence.
Powerful AI functions result in quicker, more accurate and longer-range motion detection and tracking of suspects (detection distance is increased by more than 185%). AI also enables more accurate targeting of people and vehicles, while filtering out nuisance objects such as animals, leaves and car headlights. This improves target search efficiency by 98%. AI coding also saves more than 90% of bitrate compared with H.264 by dynamically allocating bitrate.
TiOC's active deterrence functions comprise a red and blue light, which is more eye-catching in daytime than white light. The light is also visible, even in dense fog and heavy rain. An enhanced speaker delivers more than 110 dB, featuring a deeper-sounding recorded voice with a lower frequency sound. APP Alarm Push provides push alarm notifications in real-time, with one button arming and disarming.
"The launch of TiOC brings cost-effective perimeter protection and automated video monitoring to a new level," said Thomas Tian, Technical Director for Dahua Technology UK and Ireland. "Dahua's industry-leading AI expertise, coupled with its 24/7 full-colour camera technology delivers a powerful camera edge solution to users who need affordable monitoring and perimeter protection of their sites."
Cameras in the TiOC range provide 5MP or 2MP resolution, with 8MP available soon, housing a large aperture (F1.0) lens that provides 2.5 times the amount of light compared with F1.6. They feature a built-in 'warm' illuminator with illumination distances of 20m (2.8mm) or 30m (3.6mm) and built-in speaker and microphone. The system features 11 pre-recorded announcements or customised recordings, as well as red and blue warning LEDs.