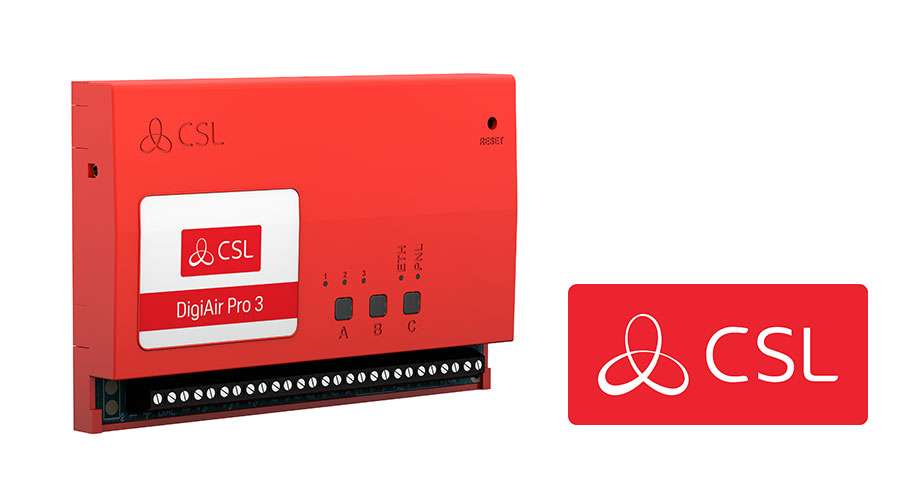 DigiAir Pro 3 now available in UK and Ireland
We are delighted to announce the launch of our new single-path alarm signalling device. DigiAir Pro 3 is the newest version of the award-winning DigiAir Pro, providing single-path alarm signalling for security and fire installations.
DigiAir Pro 3 is available in two variants, Radio and LAN, and is available to order from your chosen ARC now. Please note, DigiAir Pro 2 Fire will remain available until the release of a new EN54 variant later.
DigiAir Pro and DigiAir Pro 2 have been hugely popular with Installers, being utilised in nearly 50,000 successful installations across Europe. Following feedback from Installers, DigiAir Pro 3 has been reduced in size to ensure it now fits into all the industry's leading control panels. All the other features from DigiAir Pro 2 remain the same and additional changes are outlined below:
Smaller device (same size as the original DigiAir Pro):

Radio Only – 75 mm (h) x 115mm (w) x 16mm (d).
LAN Only – 75 mm (h) x 115mm (w) x 23mm (d).

2 outputs.
8 inputs.
Digital quick guide. As part of CSL's commitment to sustainability and an improved customer experience, DigiAir Pro 3 will be delivered without a printed quick guide. Instead, a QR-code on the inside of the box will allow Installers to scan and access all the information they need via our Installer Zone. The new dedicated DigiAir Pro 3 page will include the digital quick guide, FAQs, and links to all supplementary guides.
Rob Evans, CSL's Sales Director, commented: "We are delighted to announce the much-anticipated launch of DigiAir Pro 3. Already a hugely popular solution, the reduced size now means the product is suitable for any panel or installation."
For more information about DigiAir Pro 3, please click here.