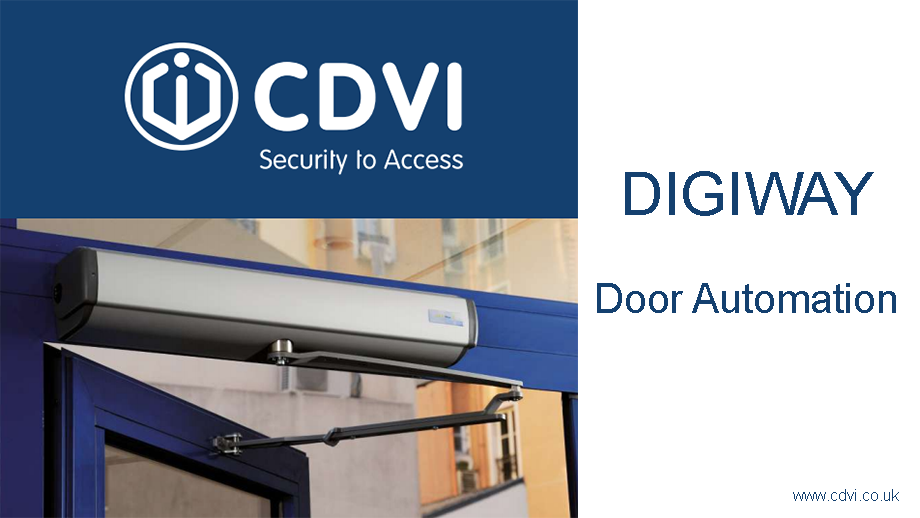 Fully customisable parameters with super simple programming
DIGIWAY is a universal door automation solution, suitable for internal and external doors and adaptable for both single and double doors. Ideal for homes, businesses, and public buildings, DIGIWAY is flexible, reliable, and backed by a two-year warranty.
For installers:
DIGIWAY provides a universal automation solution for both interior and exterior doors, adaptable for both single and double doors.
With a built-in receiver and free programming app, all parameters can be quickly and easily configured for simple and successful installations.
Fire Safety
The DIGIWAY Spring Return is fire-tested to the EN1634-1 standard, for withstanding fire for up to 60 minutes.
DIGIWAY can be easily connected to fire signals to automatically respond in case of emergency. The door can be set to lock, unlock, close, or swing freely in the event of a fire.
Learn more with a FREE webinar
We're holding regular webinars offering complete training on all the features and benefits of the DIGIWAY system.
Our in-house Training Manager, Aaron, looks forward to welcoming you and answering all your questions on DIGIWAY.
Door automation is the only way to ensure a truly touchless entry solution, by eliminating physical contact and reducing shared surfaces.
Stay COVID-safe and fully secure with DIGIWAY.