Premium
Directory Listings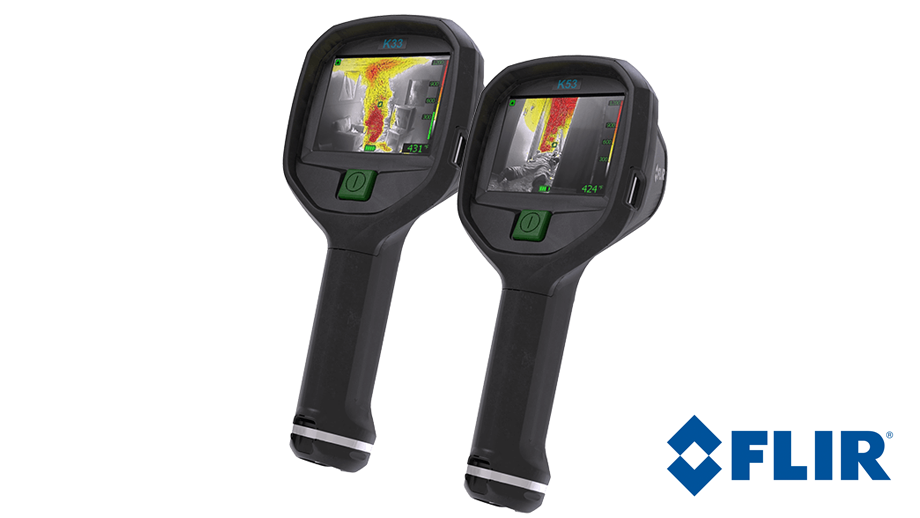 FLIR Introduces K33 and K53 Thermal Cameras for Firefighters
April 18, 2016
Firefighters need reliable tools at the ready to help perform lifesaving tasks.  Today FLIR announced two new handheld thermal imaging cameras (TICs) to help firefighters do just that – the FLIR K33 and K53.
Built to withstand harsh environments and high temperatures, the FLIR K33 and FLIR 53's simple to use interface helps firefighters better see through smoke, identify hot spots, navigate safely, remain oriented during response missions, and locate and rescue victims more easily. With only a single button and one viewing option, the two new cameras provide clear thermal imagery with the FLIR K33 offering 240×180 resolution and the FLIR K53 offering 320 x240 resolution on a bright 4" display. The FLIR K53 can internally store 200 images and 600 minutes of video for after-action review and incident reporting.
Both cameras use FLIR's Flexible Scene Enhancement™ (FSX) technology, which provides sharper thermal imagery for helping firefighters see low-contrast targets even in scenes with wide temperature ranges. With sharper images that show more detail, firefighters can recognize objects, pathways, or even people more easily when seconds count.
The FLIR K33 and FLIR K53 join the K-Series handheld lineup: K2, K45, K55 and K65. With a full range of handheld TIC's, FLIR also has delivered the range price points that can meet every department's needs and budget.
The FLIR K33 and FLIR K53 will be available globally on April 20th through established FLIR dealers and distributors and will begin shipping in the first half of 2016 with an MSRP of $2,895 for the FLIR K33 and $4,995 MSRP for the FLIR K53.
For more information visit www.flir.com/k33-k53