Premium
Directory Listings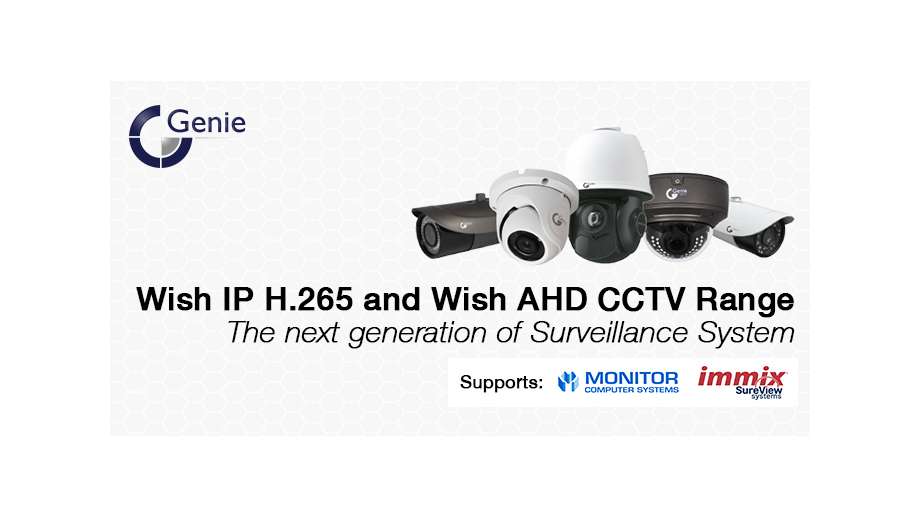 Genie's latest IP and AHD CCTV systems integrates with Monitorsoft's Sentinel and Sureview's Immix monitoring platforms
October 27, 2017
Genie a leading manufacturer of CCTV and Access Control products within the Security Industry are pleased to announce successful integration of its IP and AHD surveillance systems with Monitorsoft's Sentinel and Sureview's Immix monitoring platforms.
"We're extremely pleased to announce our latest Sentinel and Immix product integration. Everyone at Genie recognises the importance of alarm monitored video, and now our customers can confidently propose a Genie solution where camera outputs will be connected to Sentinel or Immix equipped central stations or alarm receiving centres." – Steve Baker, Genie CEO. 
"Our team is continually enhancing our product capabilities, across the range, to provide Genie customers with cutting edge technologies. Having our IP and AHD cameras integrated with the industry's leading monitoring platforms, along with their outstanding features, make them leading contenders for Sentinel and Immix monitored applications." – Lee Rhodes, Genie Technical Director
With Sentinel's latest software (version 3.105) being imminently released, bi-directional audio will be compatible with Genie's AHD (Analogue HD) CCTV Recorders and Genies Wish range of Network Video Recorders.
Sureview's Immix Alarm monitoring platform, alarm decoding and RTSP streaming further improves the installation and integration into Genie's range of Video recorders across the entire range.