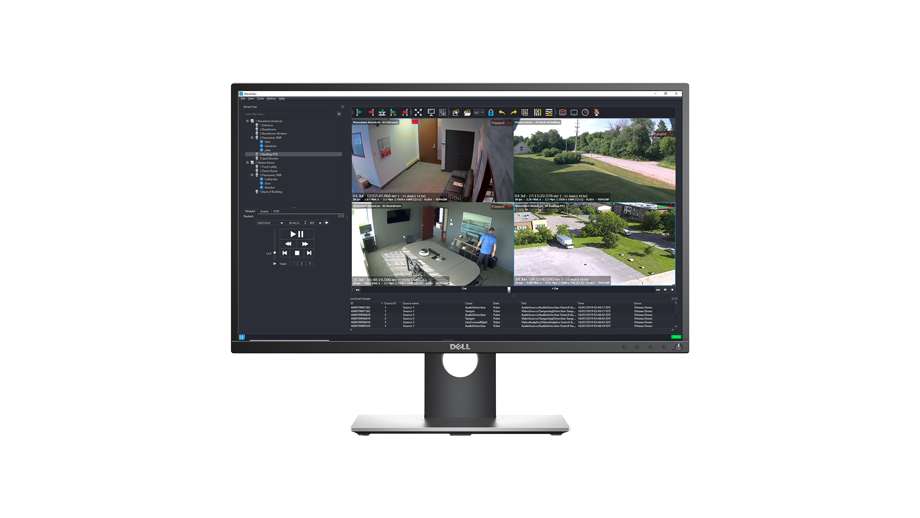 H.265 support on offer with Wavestore's latest v6.16 release
Wavestore continues to make incremental improvements to its Video Management Software (VMS) with the introduction of v6.16.
The latest version of Wavestore's open platform and highly secure Linux-based VMS includes support for H.265 compression. As a result, Wavestore's customers are now able to benefit from a considerable reduction in bandwidth and storage capacity requirements due to the efficiency of H.265 over other video formats.
Other new features offered with Wavestore v6.16 include support for the following:
The new Layout Sequences feature allows camera layouts to be defined and shown in a sequence. Each layout can be in any screen format and with any selection of cameras. Each step in the sequence can have an individual dwell-time. Hence, Layout Sequences can give users great awareness of what's happening on all their important cameras with a minimum of screen real estate.
Enhanced I/O compatibility utilising the MODBUS protocol. Event triggered inputs and outputs processed by Adam or Moxa I/O devices can now be integrated with Wavestore's 'Cause and Effect' rules engine to perform any number of functions. Axis VAPIX I/O devices are also integrated, giving systems integrators a wide range of options.
IPv6 compatibility has been introduced for sites that require the latest Internet Protocol addressing.
SIRA approved VideoGuard remote visual monitoring software platform integration. This feature is likely to be of particular interest to Wavestore's customers in the Middle East who are specifying VideoGuard to ensure essential compliance with Dubai police requirements.
Licensing enhancements
Wavestore has also introduced a new licensing option for encoders and multi-sensor cameras to lower the cost of deploying systems that utilise these technologies. The new Encoder and Multi-Sensor (EMS) licence type is available at all levels (BASE, PREMIUM, ENTERPRISE and ULTIMATE) which licenses the entire encoder or multi-sensor camera instead of each individual channel. They can be mixed and matched as necessary with individual IP channel licenses across a solution. This means that Wavestore customers who wish to continue using legacy analogue cameras, now only require a single EMS licence in order to use a 16-channel standard definition encoder, a 4-channel AHD/TVI/CVI encoder or a multi-sensor camera from a host of world leading brands.
"We are constantly looking at ways in which we can enhance value and enable our customers to achieve more from their integrated security solutions and in this respect, many of the enhancements incorporated into V6.16 are in response to feedback from system integrators who wish to meet evolving market requirements," said Julian Inman, Head of Product Management for Wavestore. "Our customers can be confident we remain committed to a programme of continual improvement and that we will be introducing additional innovative features and practical functionality over the coming months."