Premium
Directory Listings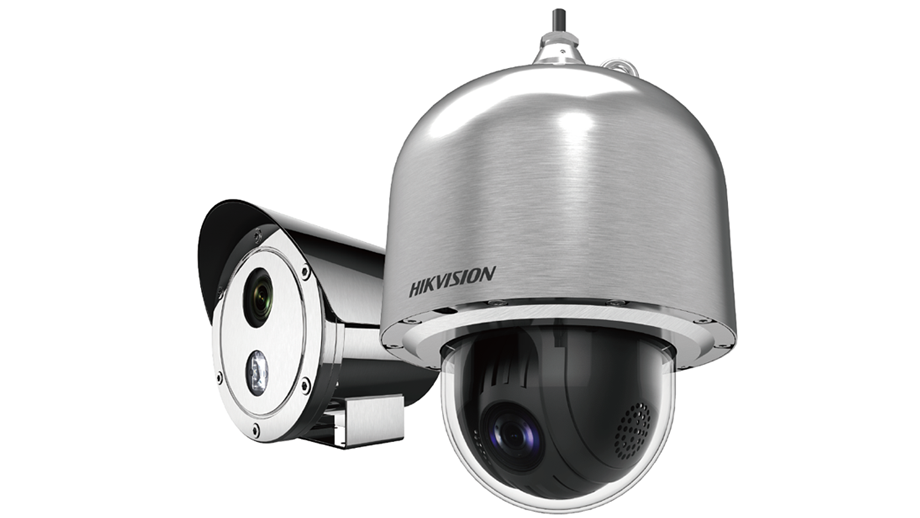 Hikvision launch high-performance Explosion-proof camera range
January 16, 2017
Providing a safe camera solution for video surveillance applications within hazardous areas, Hikvision, the world's leading supplier in innovative video surveillance products and solutions, has launched three new ATEX & IECEx certified standard network cameras, including bullet and PTZ dome style models.
Explosion resistance
Continuing their goal to develop and launch surveillance products that fulfill customers' special applications needs, Hikvision's latest explosion-proof cameras utilise 304 and 316L stainless steel housings for maximum corrosion and explosion resistance, and are IP68 water/dust ingress rated. For any surveillance requirement within hazardous environments, or environments where the camera is required to operate within areas with combustible sources, the new explosion proof cameras provide a high-performance and safe imaging solution. Typical applications are for potentially hazardous or explosion risk areas, such as gas & oil processing and storage plants, chemical plants, industrial sites, deep mines, or marine applications.
DarkFighter technology
Hikvision's range of industry-leading ultra-low-light explosion-proof camera models boast Hikvision DarkFighter technology, providing minimum illumination as low as to 0.005Lux in colour mode and 0.0005Lux in B/W mode. The result is crystal-clear colour and monochrome images in conditions that would defeat conventional low-light models. The range also comes with progressive scan 2MP and 4MP CMOS image sensors, full HD 1080p video at up to 60 fps, triple video streams, 3D DNR and 120dB WDR.
H.265+ Smart codec
Greatly reducing the required video bitrate to reduce bandwidth and associated storage costs, the new cameras support the latest Hikvision H.265+ smart codec technology. An intelligent algorithm developed by Hikvision, H.265+ is a remarkable encoding technology based on the H.265/HEVC (High Efficiency Video Coding) standard, with the benefit of being able to greatly decrease the bitrate of surveillance video through three core technologies, namely: Prediction Encoding, Noise Suppression and Bitrate Control.
Accepting 100v – 240V AC and PoE input power, video performance is enhanced via Smart features such as Smart Detection, Smart Tracking, ANPR etc, the new explosion-proof camera range delivers a robust video surveillance camera solution for use within any harsh/critical operational environment. The cameras also support on-board storage up to 128Gb via SD card.
Hikvision explosion-proof cameras include the DS-2XE6222F-IS 2MP Explosion-Proof Network Bullet Camera, DS-2XE6242F-IS 4MP Explosion-Proof Network Bullet Camera and DS-2DF6223-CX (W) 2MP Explosion-Proof Network Speed Dome.
To learn more about Hikvision's video surveillance products and solutions, visit www.hikvision.com