Premium
Directory Listings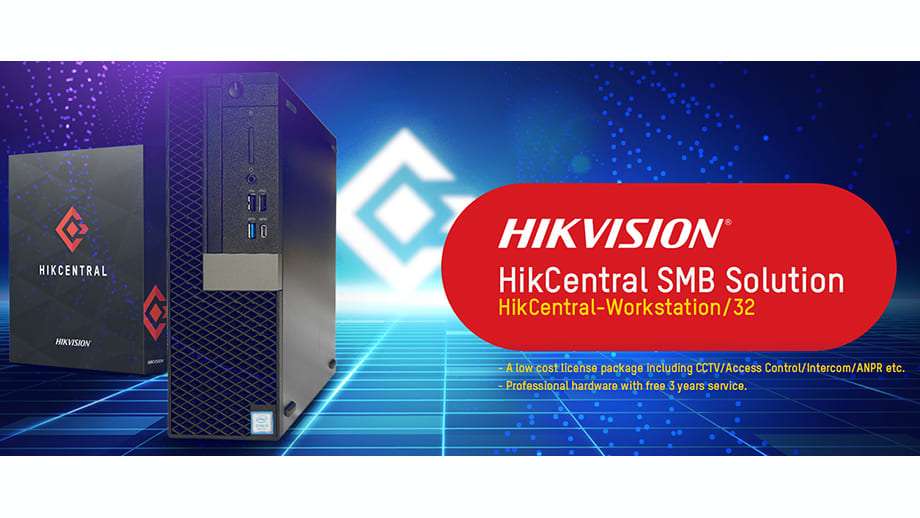 Hikvision launches all-in-one HikCentral-Workstation/32
December 09, 2020
Hikvision's all-in-one HikCentral-Workstation/32 provides SMBs with a simple, powerful security management solution straight out of the box
Hikvision, an IoT solution provider with video as its core competency, has launched HikCentral-Workstation/32, a new all-in-one workstation solution designed to empower small and medium-sized businesses and organisations to simply and cost-effectively manage their video security operations and utilise a range of other security and efficiency-enhancing functions.
HikCentral-Workstation/32 is a dedicated, one-box solution which delivers growing SMBs with extensive video management functionality and centralises smart, practical applications to give them the competitive edge. The Windows-based workstation is designed around Hikvision's powerful yet easy-to-use HikCentral video management software. It allows users to:
Fully manage up to 32 cameras from one or multiple sites, including up to four automatic number plate (ANPR) cameras and two face recognition cameras
Stream video on laptops, tablets or mobiles, and receive automatic alerts to devices
Find required footage quickly using simple search functionality
Operate video intercom and access control across multiple doors and entrances, allowing users to manage staff and visitor attendance and greet visitors with ease
Use ANPR technology to manage parking, and face recognition to automatically alert staff when known VIP customers arrive
Utilise HikCentral's advanced temperature screening and mask detection modules to allow access based on pre-determined criteria
Manage intruder alarms and even radar perimeter detection
Store up to six months' worth of data, optimised for efficient bandwidth usage in small businesses
Benefit from free service for 3 years, and free software technology updates for 2 years
Gary Harmer, Hikvision UK & Ireland Sales Director, says the new workstation is designed to provide businesses with revenue and efficiency advantages without getting overinvolved in technical details.
"The HikCentral-Workstation/32 has been optimised to suit the requirements of expanding SMBs, no matter their sector," he says. "A full video, access, alarm and intercom system for one or multiple sites can be simply and easily managed from one central location, and IT costs are kept down with easily understood, self-managed troubleshooting reports.
"The control dashboard is straightforward and intuitive. It makes this workstation the ideal management hub at the heart of any small or medium organisation's security set-up."
To find out more about Hikvision HikCentral-Workstation/32, find out more at: https://www.hikvision.com/uk/products/software/HikCentral/hikcentral-smb-solution/hikCentral-workstation.