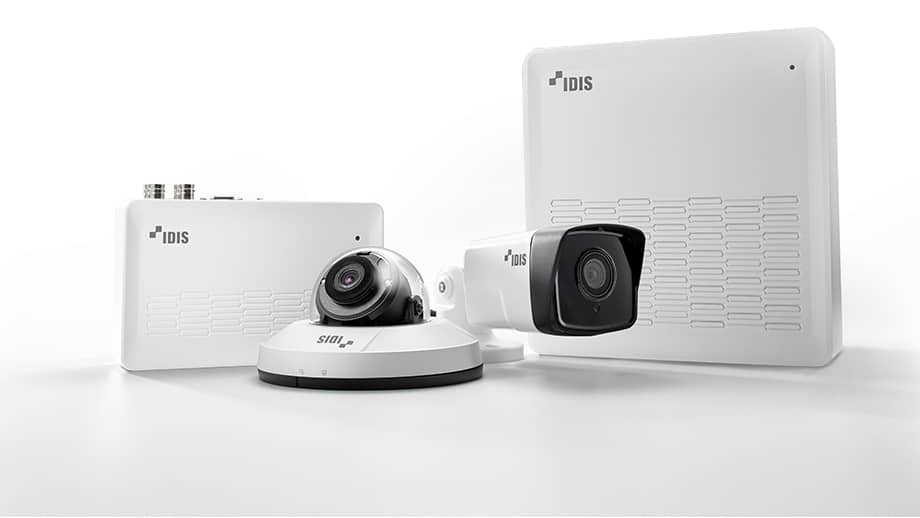 DR-1 Series NVR · TR-1 Series TVR · 2MP NETWORK CAMERAS
For Fast-Fit and Rapid Multi-Site Deployments
IDIS Compact Solutions encompass a range of price competitive network and HD-TVI cameras and recorders specifically designed for rapid-fit and multi-site deployments. Easy to install through one-click network configuration, users can mix and match analog and IP technologies and operate both through a choice of IDIS client software.
Convenient and Robust
Packed with essential, easy-to-use and high-performance features, the Compact line-up features 4-channel compact recorders that can be conveniently desktop or wall mounted. The guarantee of IDIS signature quality and reliability also makes the range a great hard-wearing choice for medium to small businesses such as retail outlets, restaurant chains, and other busy environments.
Small yet Powerful
The Compact Solution dome and bullet PoE cameras are perfect for confined spaces yet feature the power of full-HD performance in live view and playback (including on remote devices) and come with motion detection, tamper alarms, zoned privacy masking, day and night ICR and IR LED up to 20m.
Agile and Cost efficient
The option of four and eight channel IP or HD-TVI recorders means fast and agile installation with the ability to leverage existing coax cabling. IP recorders also benefit from H.264 live view to eliminate the need to upgrade hardware peripherals, while utilizing H.265 and IDIS Intelligent Codec compression to ensure bandwidth and storage efficiencies.
www.idisglobal.com