Premium
Directory Listings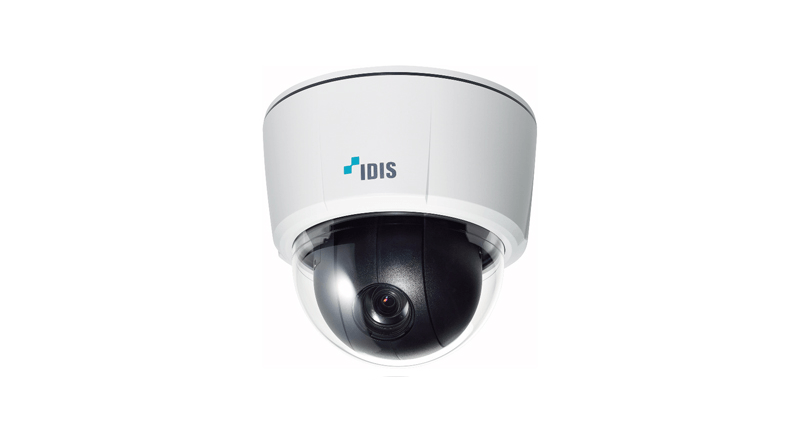 IDIS debuts HD 30x Optical Zoom PTZ Camera
February 10, 2016
New IDIS 30x PTZ Camera Provides Unparalleled Accuracy and Ease of Use with "Slingshot/Rubber band" Smart UX Controls
Global video surveillance powerhouse IDIS has unveiled a new Full HD 30x Optical Zoom PTZ Camera, a highest-tech surveillance camera featuring game changing Smart UX Controls. These intuitive "slingshot" and "rubber band" style controls deliver exceptional accuracy and ease of use to users, creating an experience unlike any other available on the market. The IDIS 30x PTZ Camera also supports ONVIF and is compatible with a wide range of recording platforms, including DirectIP™ NVRs and the IDIS Solution Suite enterprise-level VMS.
Brian Song, Managing Director of IDIS Europe noted:
"The IDIS Smart UX Controls featured on the new 30x PTZ Camera provide operators with an advanced yet intuitive user interface when compared to conventional PTZ controls. The smooth and seamless 'slingshot' and 'rubber band' PTZ controls allow users to easily follow moving objects in real time with ground breaking accuracy by panning images at different speeds and in different directions literally without lifting a finger.

"With simple click-and-drag actions, operators can quickly focus on and track specific objects with absolutely no need for multiple clicks to change direction. The quick and simple operation of IDIS Smart UX Controls enables pinpoint accuracy in any given environment, delivering a critical advantage in security environments."

<iframe width="567″ height="319″ src="https://www.youtube.com/embed/ND00D4XUMZc" title="YouTube video player" frameborder="0″ allow="accelerometer; autoplay; clipboard-write; encrypted-media; gyroscope; picture-in-picture" allowfullscreen></iframe>

The IDIS 30x PTZ Camera also provides superb imaging quality. The 30x optical zoom allows users to capture high-quality, detailed images from great distances, and Wide Dynamic Range (WDR) functionality provides clear images even under backlit conditions. Day and night ICR delivers a clear subject image from broad daylight to the darkest night. The 30x PTZ Camera also features IDIS digital image stabilization (DIS) technology, reducing the jarring effects from vibrations during recording.

To download the product brochure with additional product information and specifications, click here.