Premium
Directory Listings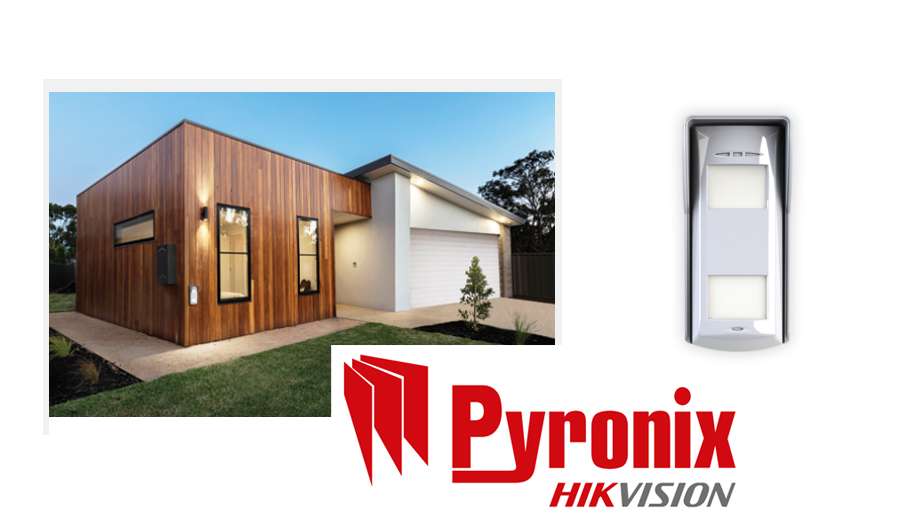 Introducing the XDL12TT-AM
March 16, 2018
X-tremely Secure External Perimeter Detection
Perimeter protection is one of the most effective ways to prevent an intruder. A more secure system is one that alerts the user of the presence of an intruder, before they can break into the property. It's a simple idea, but fitting an external detector comes with challenges. These challenges can include temperature fluctuations, swaying vegetation, pets and wild animals causing false alarms, and glare from the UV radiation.
Installing the brand-new XDL12TT-AM, you can be sure that the technology inside is designed specifically to address and conquer these challenges, providing up to 12m robust, pet-friendly external detection.
Consisting of two independent Passive Infrared (PIR) sensors and one microwave sensor, the Tri-Technology (TT) of the XDL12TT-AM utilises Tri-Signal Detection Logic to identify the presence of an intruder. This provides reliable and stable external detection as all three sensors must be activated sequentially in quick succession to create an alarm. This enhances the detector's immunity to environmental disturbances and limits the risk of false alarms.
With Dual-Vision Pet Immune Technology, each PIR sensor of the XDL12TT-AM has its own dedicated volumetric field of view. The top PIR detects outwards and up, while the bottom PIR detects outwards and down, without overlapping. This setup, alongside Tri-Signal Detection Logic, delivers highly secure sequential detection and increases its tolerance to pet immunity.
So, should any large dogs or cats stray into the coverage plane, it would only be picked up by the bottom PIR and the microwave sensors and therefore an alarm condition would not be activated. However, the lens coverage of the PIRs are angled so that any human will be detected walking through both PIR coverage planes. Therefore, as all three sensors are activated, so would an alarm condition. This increases the detectors stability and limits the risk of false alarms.
In terms of changing conditions and swaying vegetation, the XDL12TT-AM features Anti-Sway Analytics. This advanced digital filter distinguishing between the movements of trees and plants from that of an intruder, to maintain optimum performance. The detector also boasts IP55 weatherproof rating, thick polycarbonate plastics and fully sealed optics for optimum external performance. It has even been moulded with a stabilising material to prevent discolouration over time.
The XDL12TT-WE also features Anti-Interference Technology to prevent intruders from bypassing detection. This consists of Anti-Masking, which is a Grade 3 Patented Technology that protects against any attempt to mask any of the three sensors with cardboard, duct tape, sprays, lacquers or aluminium foil.  It also consists of Anti-Blocking, which is a Grade 4 Technology that prevents the system from being armed if there is anything blocking the vision of any of the sensors. Therefore, to arm the system, whatever is blocking the detector from detecting needs to be removed first.
Providing either volumetric or curtain coverage to suit the area that needs protecting, each lens can also be masked to restrict the coverage area. This is particularly useful in areas where busy roads can cause false alarms. The detector also utilises three different frequency bands to avoid any interference (cross-talk) that can occur when two or more detectors with the same frequency band are installed within close proximity of each other. This also allows multiple to be fitted in close proximity of each other, including the use of a fixed bracket, enabling two to be fitted back to back, providing 24m range with 180° volumetric coverage.
Whatever the requirement, the XDL12TT-AM provides the ideal external security solution.