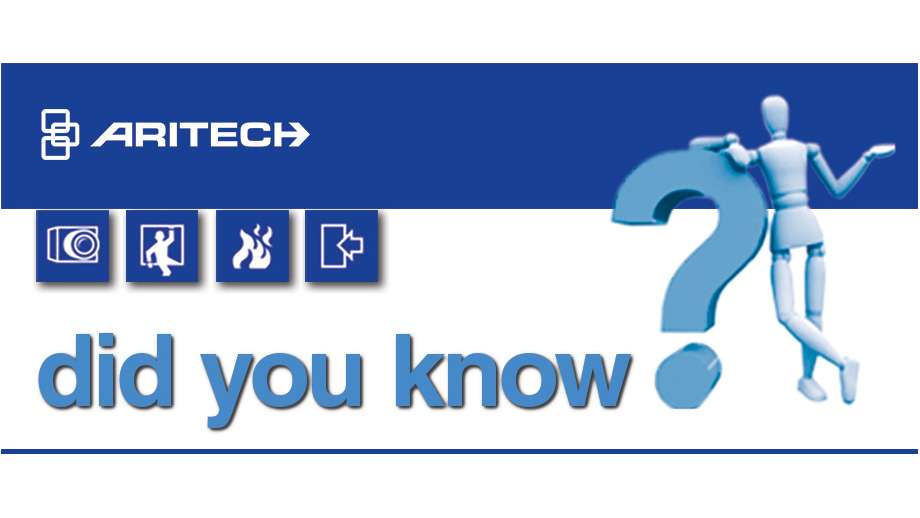 Intrusion Update: Did you know what makes our Aritech Magnetic Contacts unique?
Overview
Aritech offers a very wide range of magnetic contacts to address specific applications. Today customers demand a more resilient security contact for their buildings, whether it is in offices, buildings, museums, schools, banks or military facilities.
From EN50131 Grades 2 and 3, and up to the highest security level EN Grade 4, Aritech contacts are designed to offer high performance and ease of installation, in fact, we have a legacy in Magnetic contacts going back to our original 'Sentrol' branded contacts.
Quality components
We only use the highest quality components and materials. Reed legs are plated with rhodium or ruthenium, and hermetically sealed in dry nitrogen. This offers superior protection against sticking and provides a moisture free environment, therefore preventing corrosion.
Contacts for a wide range of applications
An extensive range of contact types are available including surface mount, recessed/flush mount, overhead/floor mount, steel door, gates and roller shutters and even 'pull-apart' technology which can be used to protect dislodgement of a wired contact located within a small magnetic cradle.
Grade 3 High Security contacts
Our Grade 3 magnetic contacts are high security contacts which meet requirements for preciseness of opening distance, magnet polarisation, and strength of the magnet.
Our newly introduced IM1640PAG-G3 and IM1640PSG-G3 Magnetic contacts, comply with  EN 50131-2-6 grade 3 and NFA2P RTC 50131-2-6. With a robust housing, these contacts provide increased protection for attempts in both armed and disarmed conditions.
Our DC111 surface mount contact is also 'triple-biased' which requires the magnet and contact to be located within a certain distance of each other and detects subtle attempts to defeat the detector via the influence of another magnet. DC111 is also CPNI approved, for use on UK Government sites, and also SBD (Secured by Design) approved with a Police preferred specification.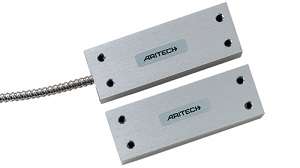 Grade 4 High security contacts
Our Grade 4 magnetic contacts (such as the DC418 and DC428) meet the demanding requirements of EN50131-2-6 Grade 4 and Vds Class C, and provide enhanced external field monitoring.
Wide operating gaps
For harsher applications, we have a range of contacts available with a wider operating gap (typically 75mm), for use in heavy duty applications, and with armoured cable included.
Contacts with in-built 'End-of-Line' resistors
Although contacts are generally supplied as 'Normally Closed'  (NC) loops, some of our contacts are available with built-in Aritech resistors (4.7K). This makes installation and wiring far quicker and simpler, when used with our Aritech Advisor Advanced / Master control panels.
Please see the links below, or further information is available at our website ie.firesecurityproducts.com
Links:

Magnetic contact selection guide
​​​​​IM1640PAG-G3
​​​​​IM1640PSG-G3
DC111
DC418
DC428
Please contact your account manager if you would like to discuss further.