Premium
Directory Listings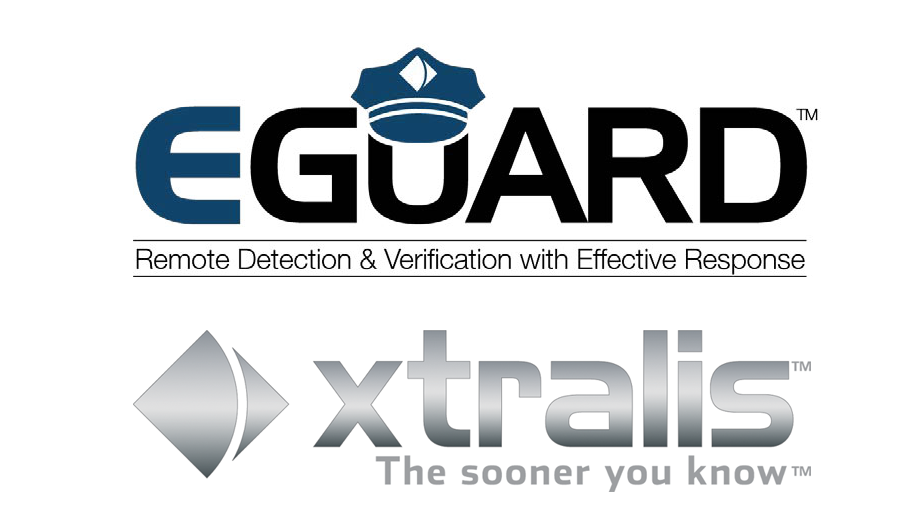 Largest Guarding Service Companies in the World are Adopting Electronic Guarding based on Xtralis ADPRO XOa
January 10, 2016
Largest Guarding Service Companies in the World are Adopting Electronic Guarding based on Xtralis ADPRO XOa to Enhance Their Service Offering, Increase Their Margins, and Expand Their Market Reach
New Xtralis ADPRO XOa 3.2 software vastly improves its unique electronic guard (eGuard™) capability enabling the service augmentation and transition of over one million guards these top guarding companies deploy today
Further enhancing the innovative electronic guard ─ or eGuard ─ Xtralis released a major upgrade to its ADPRO XOa SecurityPLUS Remotely Programmable Operating System that delivers superior detection, verification, and remote response with high performance & reliability at a lower total cost of ownership.
"The Xtralis eGuard solution leverages the best detection, verification, and remote response capabilities in the market to enhance our guard patrols.  Our network of customers rely on 24/7 threat protection that requires state-of-the-art intrusion detection coupled with remote command and control capabilities.  At G4S, we've deployed the FastTrace 2E & IntrusionTrace to a number of sites to enhance our existing guard patrols and enable remote command and control all while lowering our operating costs.  We are pleased to hear that the XOa 3.2 software upgrade for eGuard takes what is already one of the best security threat prevention solutions in the market to a whole new level with enhanced detection, functionality and features." Barry Byrne, Sales Director UK & Ireland for G4S Fire & Security Systems commented.

"Xtralis pioneered the concept of the eGuard and continues to perfect it over the years, affirmed with today's release, we deliver enhanced capabilities that enable a new economic model for guarding companies," stated Ghassan Habelrih, Executive Vice President & GM of Security & Life Safety Divisions of Xtralis.  "The top 15 guarding companies deploy over a million guards globally in medium to large premises; ADPRO solutions with XOa 3.2 enhances guarding service performance for current customers and enables them to offer affordable services to a much larger group of end-users," Habelrih continued.
Elements for a true eGuard solution include: 1) reliable perimeter detection; 2) immediate and assured remote visual verification; 3) effective remote prevention capabilities to ward off threats; and, 4) tools to provide situational awareness for first responders to safely and effectively monitor and respond to rising threats. With ADPRO XOa 3.2 software, Xtralis brings together all of these elements to enable the industry's first reliable eGuard solution.  At the heart of the Xtralis eGuard solution are the XOa 3.2-enabled FastTrace 2E & iFT Series Remotely Managed Multi-service Gateways (RMG) that have protected guarded and non-guarded sites for the past decade.  XOa 3.2 enhances the award-winning feature set of the RMGs, and adds additional capabilities for security threat detection and prevention. XOa 3.2 delivers improved sensitivity control and independent zone parameters for IntrusionTrace™, expands the number of IP cameras supported, increases storage with support for 6TB HDD's, and provides seamless integration over IP with ADPRO PRO E-PIRs, the world's best perimeter detection devices. With a simple & free download, existing XOa customers can quickly enhance detection capabilities on field-deployed RMGs. ADPRO XOa 3.2 is available immediately from License.XtralisSecurity.com.
While Xtralis' IntrusionTrace video content analytic is i-LIDS® approved, Xtralis has enhanced it with many new features that make it far more powerful, exceeding i-LIDS specifications, to deliver eGuard capabilities. With XOa 3.2, IntrusionTrace offers greater control parameters for suppression of common causes of false alarms. Improved sensitivity controls offer intuitive 5-way contrast and 5-way object setting for up to 25 sensitivity levels for precise detection. The sensitivity controls virtually eliminate issues that plague other analytics, like cloud shadows, poorly lit areas, and blurred insects.  Sixteen zones per camera can be configured, essentially creating 16 independent intrusion detectors, and permit the different zones to have individual detection criteria, allowing for far greater flexibility with absolute detection. Migration from existing control parameters is automatically mapped to new controls to allow for complete backward compatibility of detection capabilities.
Integration with ADPRO PRO E-PIRs has improved with updates to the High Level Interface (HLI) that enables iFT Series RMGs to receive and handle all alarms generated by the advanced features of the PRO E-PIR series such as 360PROtect™ for zero creep zone, anti-vandal, anti-tamper, and more. Up to 34 PIRs can be simultaneously connected to a single HLI for quicker installation, testing and operation.  A single iFT RMG equipped with PRO E 400 PIR's offer the highest performance and lowest cost protection for perimeters up to 7.5 km (4.65 mi) long. In addition, a fog detection input on the iFT systems enables the PRO E-PIR Series to operate in poor visibility.  When two detectors are paired in an intelligent double-knock there are two options available, fog sensitive and high sensitivity mode, to improve the detector performance.   When combined with a an iFT Series RMG running IntrusionTrace, the PRO E-PIRs offer the world's best double-knock intrusion detection available.
XOa 3.2 expands the storage capacity for the iFT Series RMGs, allowing for increased days of video storage depending on the number of cameras, frame rate, and scene movement. ADPPRO iFT RMGs now support up to three 6 TB HDDs (total capacity 18 TB), while iFT-E and FastTrace2E RMGs offer space for four 6 TB HDDs (total capacity 24 TB).
Xtralis has also expanded the number of IP cameras supported by XOa 3.2, with the list including all of the top-selling cameras on the market, from Axis, Panasonic, Samsung, Sony, and more. iTrace, a remote video verification mobile application that enables a user to connect to a site and display live camera views of an ADPRO RMG has been enhanced to provide bounding box visualization for better remote video verification and remote response.
ADPRO XOa 3.2 is available immediately. To learn more about the ADPRO XOa 3.2-enabled eGuard, visit www.xtralis.com/eGuard.