Premium
Directory Listings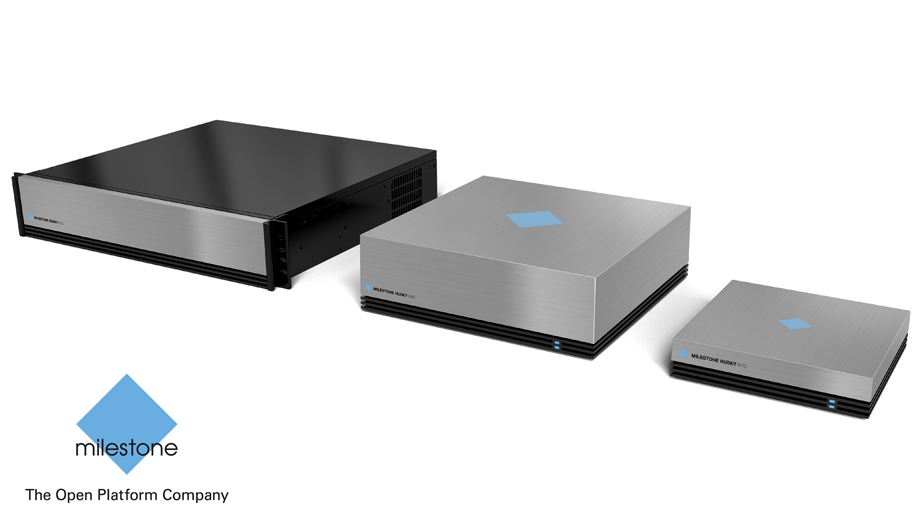 Milestone Pre-Announces Husky M500A
April 05, 2016
Milestone Systems, the open platform company in networked video management software (VMS), is pre-announcing the Milestone Husky M500A NVR hardware platform with scalable VMS.
The M500A XProtect Expert NVR has been performance-tested to support 512 HD cameras with a guaranteed recording performance of 600Mb/s. Milestone is currently preparing the Milestone Husky M500A for release in Q2 2016 and will be showcasing proof-of-performance at tradeshows in the meantime.
The Milestone Husky M500A is building on the high performance exclusive hardware design of the Milestone Husky M50 chassis right in step with the previous Milestone Husky series. A key contribution to the NVR's performance is the storage systems use of Western Digital Purple hard drives. These drives are specially designed for video surveillance and utilize write-optimized hard disk drive technology and frame loss protection.
When combined with a video recording optimized RAID (Redundant Array of Independent Disks) Controller supporting either RAID 5 or RAID 10, the industry's highest performance NVR in its hardware class is achieved. The M500A NVR supports up to 48TB of internal raw storage and has the ability to archive to network-attached storage appliances when additional storage is required.
Preinstalled with highly scalable Milestone XProtect Expert video management software, the M500A NVR eliminates the guess work of sizing the recording hardware. This removes the common industry problem of over estimating and sizing IT server-based NVRs as well as saving time on systems design.
The XProtect Expert VMS comes preloaded on the Husky M500A and enables a number of advantages for Milestone partners. These include already being trained and certified on the system software and being able to easily upgrade customers from previous Milestone XProtect products like XProtect Enterprise. Milestone Husky M500A will be sold in a base configuration only, so partners just add camera licenses as needed. Three years of  Milestone Care Plus plan and hardware warranty are included in all units, enabling both free software upgrades, device license portability and software trade-in credit. This guarantees that customers get the industry's lowest possible NVR total cost of ownership.
Key Features included are:
Recorder or All-in-One: The Husky M500A can be utilized as a NVR which is a part of a larger video management software installation or as a stand-alone system. This gives partners and customers with the greatest number of deployment options form a single hardware platform.
Federated NVR Support: The Husky M500A XProtect Expert NVR can be easily Federated into existing XProtect Corporate customer deployments at no additional cost. This provides seamless management, configuration, control and viewing of camera devices.
License portability: XProtect Expert 2016 base and device licenses can be moved between systems just by clicking in the Milestone management console. This enables a customer to have a pool of camera licenses and use them as needed. This solves the traditional problem where a system must be upgraded in chunks of licenses. It also makes scheduled maintenance easy.
Recorder Failover: When using the newest version of XProtect Expert 2016R2 the M500A can utilize the built-in recorder failover capability. This enables the M500A to fail over to a central XProtect Expert system or another M500A if the system is hit by an unforeseen outage. This takes place automatically, without any interruption in system security level.
Simplified Installation and Setup: The Husky Configurator automates the hardware and software setup and system restore image. This saves valuable installation and setup time.
"The industry's highest NVR performance is delivered by the most scalable and reliable VMS – all packed into our optimized NVR at the lowest cost per recorded device. It does not get better than this!" says Bjørn Skou Eilertsen, Vice President of Corporate Products Business Unit at Milestone Systems. "The Milestone Husky M500A is yet another proof-point of our commitment to delivering the most valuable solutions for our partners and customers."
The Milestone Husky M500A proof-of-performance will be showcased at the ISC West International trade show in Las Vegas, April 6-8, at the Milestone booth 20060 where you can see the live performance test of 512 HD cameras being recorded on the new Husky M500A XProtect Expert NVR.
For more news and viewpoints visit – The Milestone Post