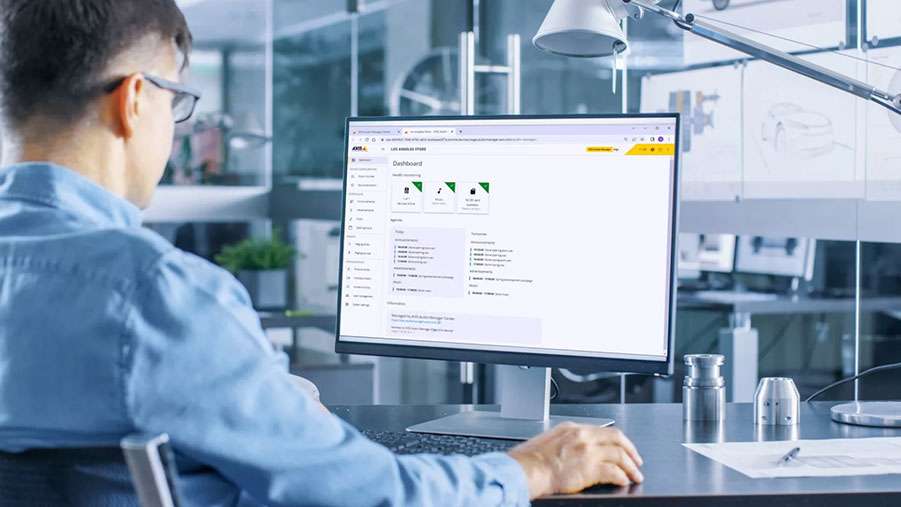 Multisite audio management software from Axis ensures the right audio everywhere
Axis Communications introduces a subscription-based hybrid cloud service for intuitive management of multisite audio systems using AXIS Audio Manager Edge locally. From a central dashboard, users can now set up, maintain, and update both systems and content across sites, and monitor system health – minimizing the work of ensuring the right listening experience
AXIS Audio Manager Center centralizes control of audio systems that span up to thousands of locations. Sites are intuitively organized and reachable through a single sign-on, so it's fast and easy to schedule and distribute announcements, background music, ads, and more to selected sites and zones . And because the patent-pending scheduler is designed for enterprise businesses worldwide, scheduling across different time zones and hours of operation requires only a single schedule event.
By centralizing management, this software reduces possible points of failure and the expense of on-site audio competence. Meanwhile, flexible user management enables headquarters to easily set and reconfigure permissions for individuals or groups according to region or role. As a result, each organization can choose the right level of local control for their needs.
Key features include: 
Central control of thousands of sites
Multisite scheduling
System health monitoring
Customizable user permissions
Built-in secure remote access
This powerful software reduces workloads and improves workflows for audio management across sites. Equally important, it offers peace of mind: a hybrid cloud solution supports stable performance, while system-wide health monitoring and secure remote access enable efficient troubleshooting.
A no-cost version with a limited feature set is also available.
For further details visit AXIS Audio Manager Centre