Premium
Directory Listings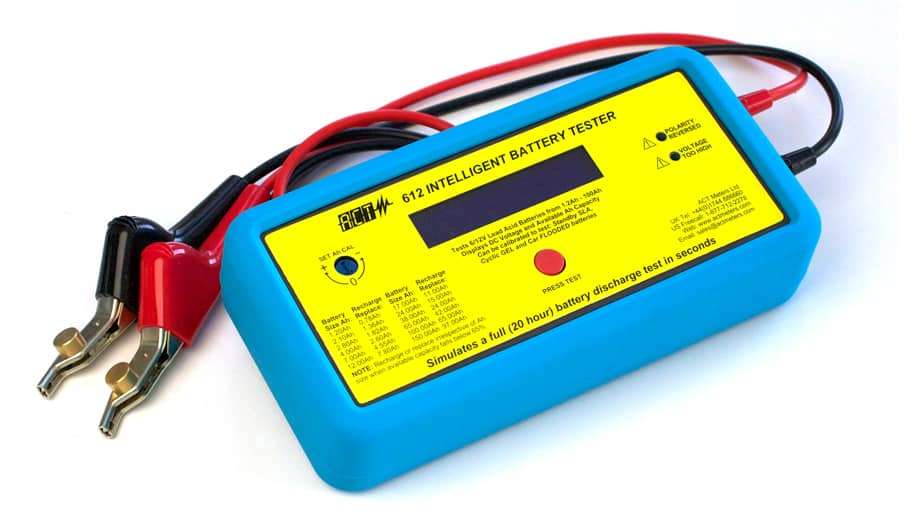 NEW Battery Testing Range Launched
June 03, 2021
NEW Battery Testing Range Launched
Ideal for the security and electrical industries, the new Intelligent Battery Tester range from ACT Meters Ltd offers a practical and accurate solution to testing lead acid batteries commonly used in back up systems.
Both unique in design and function, the ACT CHROME and ACT 612 Intelligent Battery Testers simulate a 20 hour discharge test in seconds and display DC Voltage and Ampere hour (Ah) capacity readings.
The ACT CHROME is designed for testing 12V standby SLA batteries between 1.2Ah and 200Ah, whilst the ACT 612 is developed for testing 6V and 12V standby SLA, cyclic GEL and car FLOODED lead acid batteries between 1.2Ah and 100Ah.
Both units are compact and robust in design and are free from complicated settings and functions. They provide fast and accurate results of battery Ah capacity and are an essential tool for security and electrical engineers who carry out routine checking of back up lead acid batteries.
The ACT CHROME Intelligent Battery Tester and ACT 612 Intelligent Battery Tester will be launched this November 2014.
Visit www.actmeters.com to locate your nearest distributor.
ACT Meters Ltd. is a developer and global supplier of unique range of specialist alarm test equipment. Our range includes battery testing equipment, inhouse calibration solutions and alarm protection devices.