Premium
Directory Listings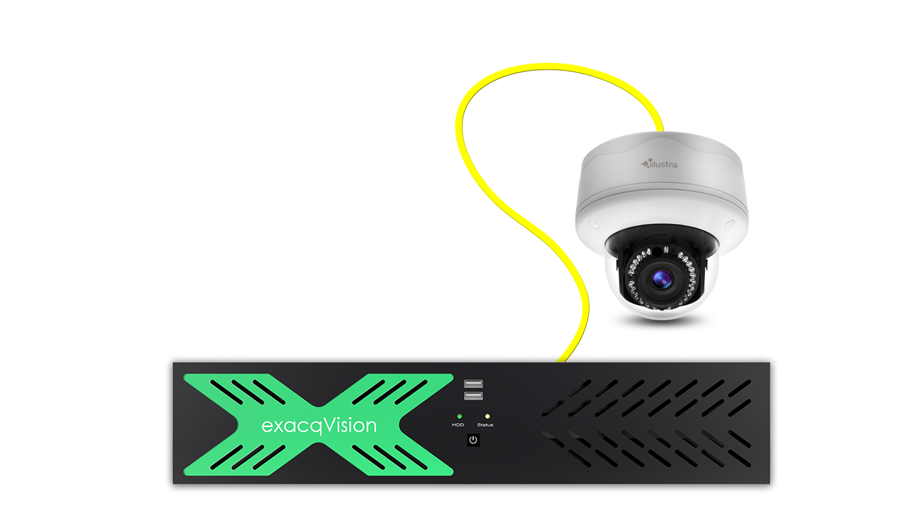 New exacqVision M-Series All-in-One Video Recorder
November 16, 2016
Tyco Security Products Introduces
New exacqVision M-Series All-in-One Video Recorder
Cost-effective PoE recorder ideal for customers looking for a 4 to 8 IP camera solution
Tyco Security Products introduces the new exacqVision M-Series, a cost-effective network video recorder which makes IP CCTV easy to install and easy to use. The exacqVision M-Series is perfect for surveillance systems needing up to 8 cameras; the integrated PoE ports, Video Management System and client are all contained within the 4 or 8 IP camera server, so no external and costly PoE switch is needed. There are no camera licenses to purchase or apply as the M-Series is fully licensed out of the box, which adds to the ease of installation.
With up to 8 IP cameras per system, users can choose to view the live and recorded video in a way that best suits their needs. Both the on-board client and free remote client enables the user to administer their system as well as the video. For those who require the additional freedom of using a browser or App, the M-Series NVR can be accessed from any Web Browser and from the exacq Mobile App available for iOS and Android devices.
"It's always our goal to provide the most cost-effective, intuitive video solutions to our customers," said Stuart Bettle, Video Product Marketing Manager, EMEA, Tyco Security Products. "The exacqVision M-Series does exactly that – bringing unique PoE camera management and dependable video recording performance at a price point that is appealing to smaller applications."
Like all exacqVision recording solutions, the M-Series is very easy to set-up as the intrinsic exacqVision EasyConnect feature automatically finds, assigns and addresses illustra and other brands of IP cameras to the network.  This enables installers to take advantage of the plug and play system architecture of the M-Series, significantly reducing installation time and the need for an in-depth knowledge of IP.
For more information on M-Series and other new updates and offerings, go to www.exacq.com.