Premium
Directory Listings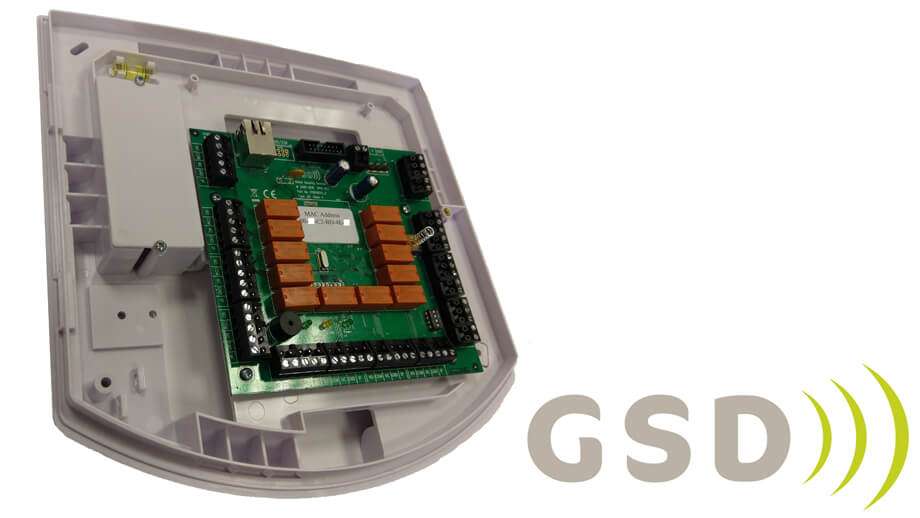 New Product: GSD I/O Module (GSDn-IO12)
March 30, 2018
GSD have released its new 12 way I/O Module complementing the company's network access control systems.
The I/O module is a 12 Input and 12 relay output control module that integrates with the GSD Access Controllers and GSD Software supporting signalling to and from external equipment when required.
The module sits on a local area network assigned with a static IP address. Outputs can be logic triggered directly from the 12 Inputs or they can be event triggered over TCP-IP from the GSD access control system. The Inputs and Outputs are fully configurable; Inputs can be active high or active low. Outputs can be configured to follow the Input state or be activated according to the programmed Output timers. The I/O Module configuration is intuitive and easy to setup from the GSD Access Control PC application
Typical applications are lift control and CCTV triggering.
In a lot of modern buildings where security is of high importance access to certain floors can be controlled via the elevator controlled by the GSD I/O Module.
Integration between traditional CCTV and GSD Access Control can be achieved using the GSD I/O Module, for example if a door is forced open the I/O Module will trigger a dome camera to focus on that door. This is really valuable to premises that already have a CCTV system in place and requires integration with the access control system.