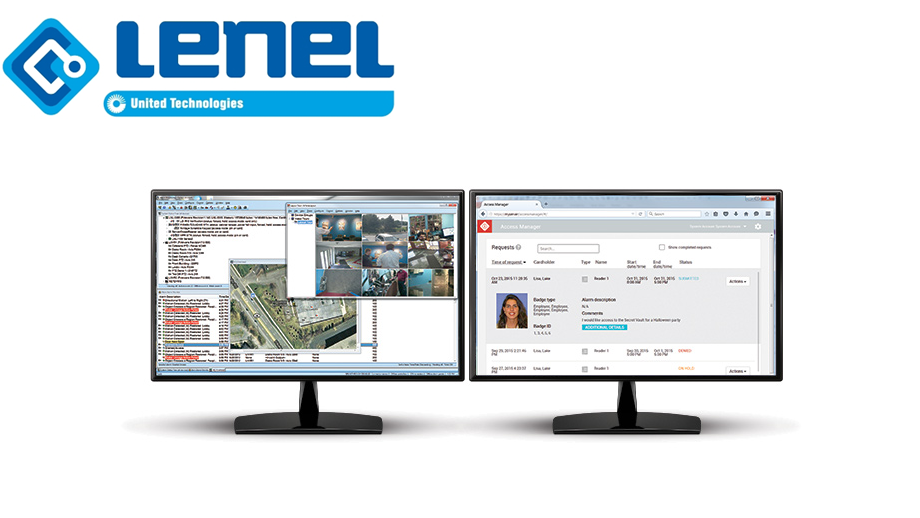 Overview
OnGuard® version 7.2 delivers new capabilities and significant improvements across a wide spectrum of security solutions. For effective management of visitor/cardholders, video and access control, OnGuard 7.2 represents the most robust and flexible solution to date.
The system also supports the new OnGuard Visitor and Cardholder Self Service modules, helping to reduce administrative demands while enhancing employee and visitor experience.
OnGuard 7.2 delivers significant new access control functionality, including support for new Lenel® hardware like the powerful and flexible LNL-4420 Advanced Dual Reader Controller, which supports up to 32 downstream devices on each of its two ports; 64 devices in total.
In addition, the improved system supports the new LNL-1340-M2K Four-Door Supervised F2F Interface Board, a retrofit for the legacy CASI M2000, which accepts data from readers with F2F or supervised F2F signaling and door hardware.
OnGuard 7.2 also brings significant improvements to the SIA OSDP™ protocol, including support for encrypted reader communications and OSDP biometric readers. And, video enhancements keep OnGuard in the forefront of integrated platforms, including new support for the ONVIF Profile S, as well as the ability to de-warp views from select 360° cameras.
Features
Visitor and Cardholder Management
– Support for OnGuard Visitor Self Service module—a mobile-based application that automates visitor check-in
– Support for OnGuard Cardholder Self Service module—a web-based application that automates the access requests process
– Expands OnGuard Visitor Management (IDVM) workflow by reducing steps for administrator and visitor hosts—resulting in simple event setup, reduction in data entry and improvement of search functions
Access Control
– Support for the LNL-4420 Advanced Dual-Reader Controller
– Support for the LNL-1340-M2K Four-Door Supervised F2F Interface Board—a retrofit for the CASI M2000
– DESFire EV1 encoding in custom formats or using OES (Open Encoding Standard) with optional ANSI/INCITS 378 biometrics
– Support for OSDP Secure Channel encryption
– Support for OSDP biometric readers
– Support for new HID Corporate 1000 48-Bit format
Video Management
– Support for ONVIF Profile S cameras
– Support for Interlogix®, Axis, and Panasonic 360° cameras—including the ability to de-warp views, pan and zoom live/recorded video