Premium
Directory Listings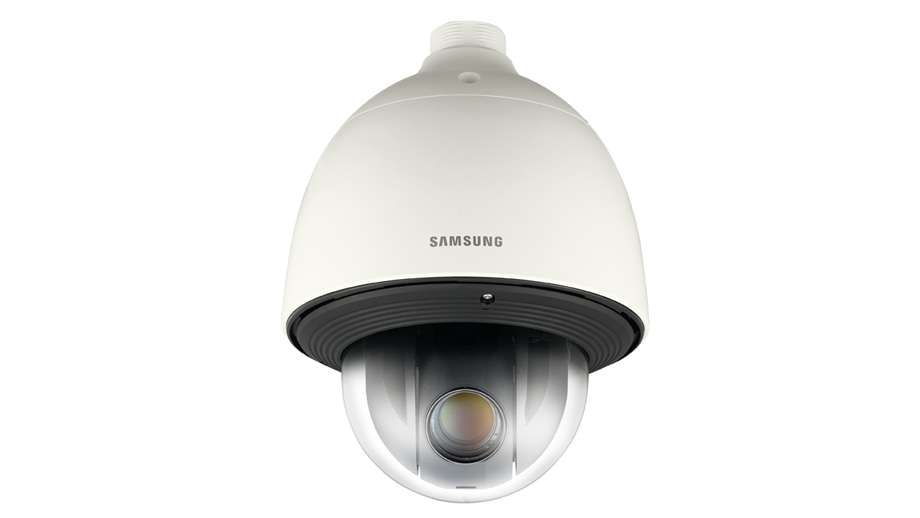 Samsung Techwin launch 1.3MP high definition 43x PTZ auto-tracking speed dome
January 06, 2015
Samsung
Samsung Techwin has introduced the World's first 1.3MP 43x PTZ network video surveillance dome camera with auto-tracking.
The launch of the SNP-5430H follows on from the introduction in July 2014 of the SNP-6320H 2MP Full HD 32 x optical zoom PTZ speed dome which also features auto-tracking.
Both models are weatherproof, and with heaters powered by PoE+ to withstand extremely low temperatures and Digital Image Stabilization which negates the effects of vibration, they collectively provide users with high performance video surveillance options for external environments such as airports, ports, car parks, industrial estates, retail parks and a wide range of other applications where high performance PTZ functionality is required.
Auto-tracking
The respective powerful 43x and 32x zoom capabilities of the SNP-5430H and SNP-6320H is enhanced by an auto-tracking feature that allows operators to monitor the movement of people or vehicles, whilst remaining hands-free to control other cameras.
The SNP-5430H and SNP-6320H can capture superb quality images at an ultra fast frame rate of 60fps. Multiple streams of images can be transmitted at a variety of frame rates and resolutions to any PC on the network or other devices such as smartphones and tablets, whilst utilisation of the latest version of H.264 compression minimises latency, making the manual tracking of moving objects simple and straightforward.
Both models feature Wide Dynamic Range which with performance greater than 120dB, can accurately produce images in scenes that simultaneously contain very bright and very dark areas.
Other key features include Defog which can improve the clarity of images captured in poor weather conditions such as rain, smoke or fog, The models also feature bi-directional audio that allows them to be interfaced with local PA systems.
As is the case with all Samsung Techwin video surveillance solutions, the SNP-5430H and SNP-6320H are offered with full support services from Samsung Techwin Europe Ltd, including free system design, free technical support and a full three-year warranty.
For further information please email STEsecurity@samsung.com or Ph. +44 (0)1932 82 6700 or visit www.samsungsecurity.co.uk