Premium
Directory Listings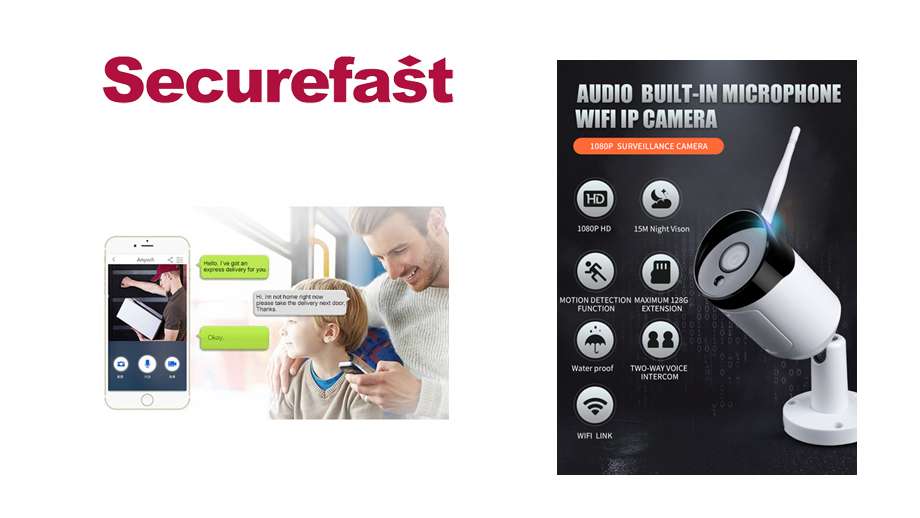 Securefast Release New Home Security Systems
August 10, 2019
Home Security Systems from Securefast
It can be a full-time job ensuring the safety of your home, that's why the latest range of advanced home security products from Securefast are designed to offer surveillance for both the inside and outside of your home 24 hours a day 7 days a week. Utilising the free app software and the intelligent Wi-Fi configuration allows long distance signal transition, allowing the devices to be viewed from a mobile phone or tablet from anywhere in the world. A combination of the doorbell, internal and external cameras, can all be accessed by using the same app.
The high-grade video doorbell comes complete with a pluggable chime and offers a 166˚ camera angle with adjustable built in PIR motion detection. It will automatically record high quality video footage day or night by simply inserting an SD card and the 2-way audio lets you answer the door bell from anywhere in the world. Wi-Fi connection to the video doorbell cameras enables you to connect multiple users with live online viewing and recording at the same time.
The small and compact internal Wi-Fi camera has a 1 Megapixel lens and a 720P wide angle view. The camera has a motion detector, ideal for home security, to check on pets, or even check on children in another room. To assist with the this the unit uses high quality night vision technology creating an image at night just as clear as in the day. The unit is supplied with a mini USB cable and incorporates a wall monitoring bracket, plus magnetic base to install into any application.
The Securefast external camera is a high-grade IP67 waterproof surveillance unit with 2-way audio capacity. This true plug and play camera is simple to install and only requires an external 240 plug socket to install the power lead. The AB72-2 offers day and night vision with the added advantage of two-way communication and instant recording via the MicroSD or The Cloud.
For more information on the Securefast home security range and other products in the Securefast range of safety, security and access control products please contact the sales team on 01 4568257.