Premium
Directory Listings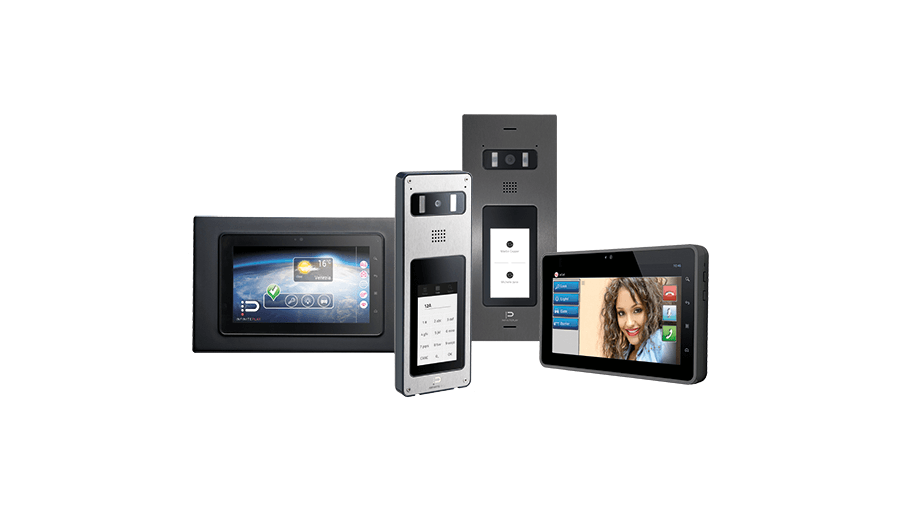 STANLEY Launches Versatile IP Based Video Door Entry System
August 26, 2015
STANLEY Security Products is pleased to announce it has secured the exclusive UK distribution rights to the InfinitePlay IP based video door entry system, which will join the existing PAC Access Control and GDX Door Entry range. STANLEY InfinitePlay comes with a host of features whilst remaining exceptionally easy to use and install.
InfinitePlay is a 100% IP based plug and play system that doesn't require sophisticated networking knowledge, ensuring all security installers and electrical contractors can readily fit it as a new standalone system or add it to an existing IP based door entry system for a cost-effective extension option.
Running over an IP network means there are no limits to the distances between system components and no limit to the number of devices that can be incorporated within the system.  As a result, InfinitePlay is extremely versatile and can be used on a single residence or a large apartment block right the way through to substantial public and commercial multi site applications, including hospitals, offices, schools etc.
Key components to the InfinitePlay system include a stylish wall mounted 7" touch- screen LCD monitor built on the Android™ operating system and a choice of good quality, vandal resistant entry panels with a variety of finishes to match a building's design style.  The keypad comes with a 5 megapixel camera for high resolution images and superb contrast in all lighting conditions; noise cancelling technology built into the microphone to ensure background noise in kept to a minimum; a clear 4.3" display; and a choice of touch-screen for scrolling names / property numbers or up to 4 illuminated buttons.  A useful feature on the keypad is the ability to create a pre-recorded message for when the occupant is out, which is especially valuable for businesses wishing to advise customers of opening times, for example.
Both monitor and keypad feature easy to use menus and intuitive icons which makes accessing the comprehensive array of features and functions very simple indeed.  In addition to the standard features you would expect from a door entry system, this includes lighting activation, video calls between apartments, voicemail, interconnection with a mobile device to answer and unlock the door (via the InfinitePlay App) even when away from home.  InfinitePlay even enables the occupier to send messages, attachments (via a mini USB port) and service information to and from apartments.
InfinitePlay is available with comprehensive software for management at a reception desk or concierge.
For installers, InfinitePlay is very simple to fit and programme from any monitor connected to the system with just five set up options, and highly cost effective.  It uses existing IP network infrastructure, CAT5 cable and RJ45 connectors for a significant reduction in cabling costs.  Furthermore, with the exception of door opening devices, system devices are powered by the IP network using Power over Ethernet (PoE) technology, so do not require connecting to the mains.
It comes with an advanced diagnostic web service for remote diagnosis, making it a highly convenient system to service and maintain.
InfinitePlay is available from STANLEY Security Products.  For more information, please go to www.stanleysecurityproducts.com