Premium
Directory Listings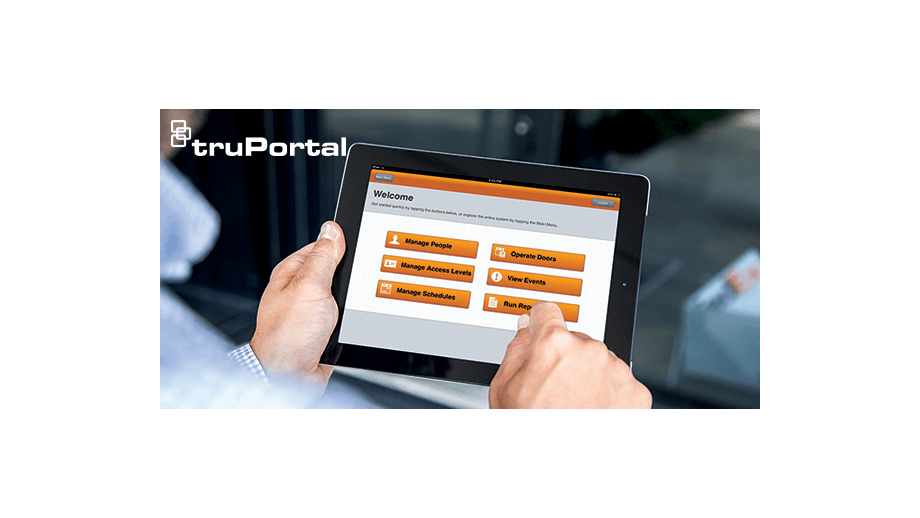 Updated TruPortal™ Access Control System Offers New Features Including Elevator Integration
June 09, 2016
UTC Fire & Security UK Ltd. will be showcasing the new features introduced with the latest update to the TruPortal™ access control system at IFSEC International June 21-23 in London. TruPortal is a web-based, multi-building solution, which offers mobile device applications for remote management, video surveillance and mustering. TruPortal 1.7.1 delivers key features that help users manage their people, property and assets more efficiently, with smoother third-party interfacing and extra operating functions. UTC Fire & Security UK Ltd. is part of UTC Climate, Controls & Security, a unit of United Technologies Corp. (NYSE: UTX).
The latest version of TruPortal's access control expands capabilities to elevators and lifts with the newest Otis Compass® Dispatching Control with v2.0 security communication protocol. Users will now be able to use their cards to access specific floors in the most efficient manner by using their badge. It also features hardwired elevator control, which allows elevators to be configured as controllers that can manage access permissions.
"The new TruPortal 1.7.1 is our most compelling value access control proposition to date, providing installers and end-users with great functionality and new levels of flexibility and integration," said Kevin Swann, managing director, UTC Fire & Security UK Ltd.
It allows video viewing through the TruVision® TVRMobile HD application for iOS® and Android™ enabled devices and provides comprehensive accessibility and dynamic domain name systems capabilities that enable users to map IP addresses and customize names to each device.
The generic driver for the TruPortal recorder offers compatibility with all TruVision recorders, including the new TVR12HD, TVR44HD and TVN 70. In addition, TruPortal 1.7.1 is also compatible with the TruPortal phone and tablet mobile app for iOS and Android, enabling users to remotely control video surveillance, access reports and perform door commands. Furthermore, a mustering web-client application gathers and accounts for cardholders in the event of an incident or emergency.
This new version now also offers users with appropriate security clearances the ability to use conversion wizards, making it easier to convert system components and data repositories to the Lenel® OnGuard® 7.0 security management platform.
Overall, TruPortal 1.7.1 is a perfect fit for access control systems ranging from two to 20 doors, offering scalability for up to 64 doors without requiring an on-site server or software license. It offers customers easy installation, intuitive operation and low cost of ownership.
For more information, visit www.utcfssecurityproducts.co.uk.