Premium
Directory Listings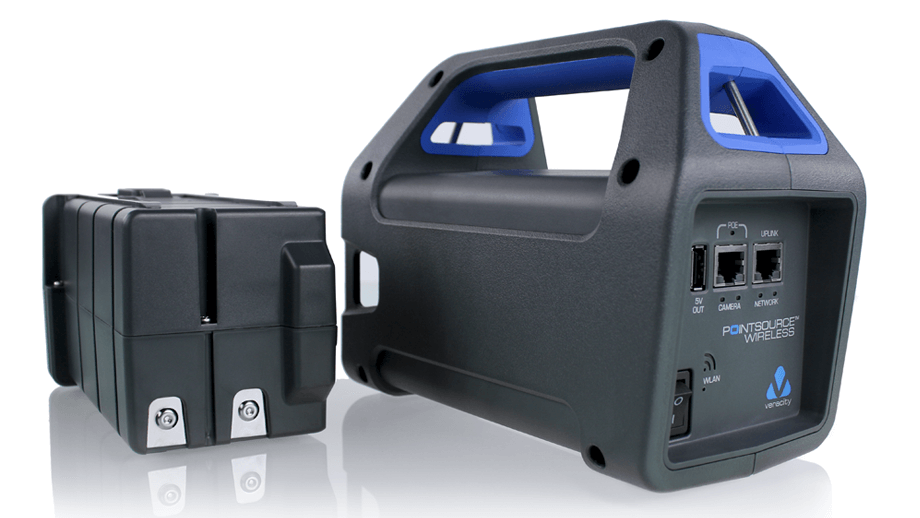 Veracity releases POINTSOURCE Wireless aiding simple and efficient IP camera installation and site surveys
January 19, 2016
Innovative battery-powered POE injector and wireless network link enables precise adjustment of CCTV camera with live video via smartphones, tablets and laptops.
Veracity, a leading provider of innovative, intelligent solutions that solve real-world IP video challenges in transmission, storage and display has launched POINTSOURCE Wireless, an innovative tool for security installers designed to ease the installation of IP cameras, simplify complex site surveys and run simple desktop IP camera demos without external power.
The new Wireless version of the popular POINTSOURCE product line adds IEEE 802.11b/g/n/ac wireless network support across both 2.4 and 5 GHz spectrum to view IP video directly on any mobile video-capable device including Microsoft, Apple and Google-based smartphones, tablets and laptops.
POINTSOURCE Wireless includes a rechargeable battery-powered Power over Ethernet (POE) injector with two RJ45 10/100 Ethernet ports designed to enable security installers to install, setup, test or demonstrate IP cameras in an installation, even if no network or power connection is yet available.
"We first demonstrated POINTSOURCE Wireless a few months ago to get feedback from our installer community and are pleased to announce that the product is now shipping from stock" says Alastair McLeod, Group CEO of Veracity.   "POINTSOURCE Wireless includes useful and practical features such as a status display to indicate remaining charge, key diagnostics for connectivity and POE status and a USB port to allow installers to charge smart devices while on site, including tablets."
The standard package offers a POINTSOURCE Wireless unit including high capacity battery module, charger and carry strap with additional batteries and chargers available as optional accessories.  The product is covered by a two year warranty and will be available from all Veracity distributors.