Premium
Directory Listings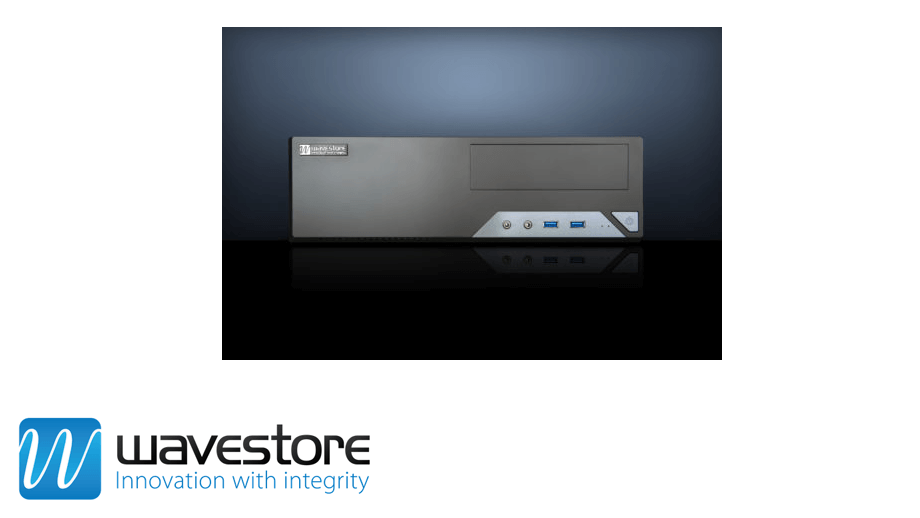 Wavestore has launched two new 'off the shelf' options to make it even easier for installers and systems integrators to deploy powerful surveillance solutions
April 19, 2016
Hot on the heels of the announcement that it has introduced V6 of its award-winning Video Management Software (VMS), Wavestore has launched two new 'off the shelf' options to make it even easier for installers and systems integrators to deploy powerful surveillance solutions
Available from Wavestore's network of authorised distributors and integration/reseller partners, the new hardware units have been designed to meet the widest possible range of small, medium and large video surveillance applications and come pre-installed with Wavestore V6. With the option to upgrade or expand at any time in the future without having to reinstall the software, users can choose from Base, Premium or Enterprise levels and the exact number of camera licenses required for the application at hand.
Wavestore's P-Series appliances are designed to offer a robust and reliable recording management and control solution. As a standalone unit, the appliances are able to operate Wavestore's WaveView client software, as well as Wavestore's VMS from the same unit, providing a one-box solution for a wide range of security applications. In addition, WaveView Mobile client software provides on-the-move connectivity for viewing and playback.
Up to 24 IP cameras can be connected to each appliance to fulfil the requirements of most small to medium sized projects. For large and distributed projects, multiple P-Series appliances can be configured into groups with local or remote client viewing and control privileges.
Rack mounted E-Series servers are available in pure IP or Hybrid versions and can be operated remotely via the powerful and intuitive WaveView client software and also by users on the go, using the free WaveView Mobile app.
With the ability to connect up to 24 network cameras per standalone unit, users are  able to protect their investment in legacy analogue technology with the option of a Hybrid unit which delivers 16 IP and 16 analogue channels (32 total).
As with the P-Series appliances, E-Series servers can be used in single site applications, or grouped together to provide a scalable solution to meet the needs of small, medium and very large, multiple site projects.
The ONVIF compliant P-Series appliances and E-Series servers both offer the benefits of Wavestore's 'any video, any format' philosophy which enable users to benefit from camera technologies and compression formats offered by leading manufacturers. Both also accommodate two x 3.5" internal hard drives to provide the potential for 12TB of storage. This means that with Wavestore's industry leading throughput, users can typically expect in the region of 31 days' storage of images from more than 20 Full HD cameras being recorded in real-time, 24 hours a day.
Customisable recording rates can be set per individual channel for both normal and 'on alarm' recording and a wide mix of camera technologies, including 360 degree fisheye cameras, are supported.
The potential to integrate with third-party technologies for Access Control, video analytics, intruder alarms and perimeter detection PIDs and sensors, as well as audio, EPoS and transactional text systems, makes it possible to create best-in-breed total security solutions that meet the most exacting specifications for the end-customer.
"The recently introduced new version of our VMS, V6, offers far greater flexibility to specifiers and systems integrators when they are looking to choose the most appropriate level of our software required for each project," said Julian Inman. "The options we have now introduced in respect of the new appliances and servers, mean we have gone even further to help our customers take advantage of our award winning software in order to unlock the full potential of an integrated security system."
Available in Ireland from Wood Communications