Premium
Directory Listings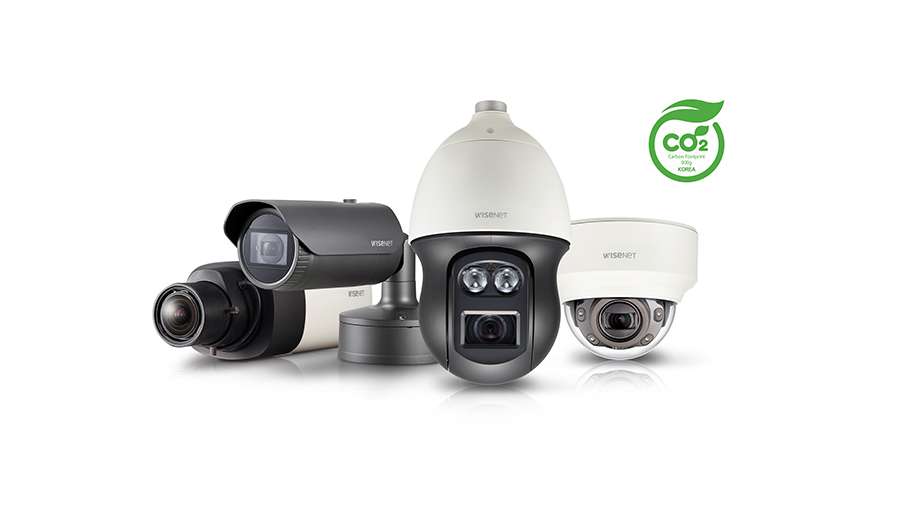 Wisenet X Cameras Awarded Carbon Footprint Certification
November 30, 2017
'WE MOVE With Trust'
Hanwha Techwin has achieved Carbon Footprint certification for selected models within its Wisenet X camera series.
The 2 megapixel Wisenet XNB-6000 fixed camera, XNO-6080R bullet, XND-6080R dome and XNP-6370RH 37x PTZ dome have been recognised as environment-friendly products which minimise greenhouse and carbon dioxide emissions. 
Carbon Footprint certification is issued by the Carbon Trust, a non-profit organisation which was established in 2007 by the United Kingdom government to tackle climate changes. The certification measures the carbon emissions from a product's entire life cycle, including the production, distribution, use and disposal. Emission levels are assessed for their impact on the environment in accordance with international evaluation PAS 2050 measurement standards, to determine eligibility for certification.
Carbon Footprint certification has spread across the globe, including Korea, which adopted its own Carbon Footprint Labelling System in 2009. The system involves labelling the product with the carbon emissions from its product life cycle. It is supervised by the Ministry of Environment and certified by the Korea Environmental Industry & Technology Institute.  
After first acquiring Carbon Footprint certification for one of its cameras in November 2010, Hanwha Techwin has continued to contribute to the promotion of a low-carbon consumption culture.
"Our efforts to achieve Carbon Footprint certification for our cameras demonstrates our determination to 'MOVE with trust' by taking meaningful steps towards establishing an environmentally conscious product management system," said Bob (H.Y.) Hwang Ph.D., Managing Director, Hanwha Techwin Europe. "From production to disposal, 90% of carbon emissions from our cameras have, in the past, occurred whilst they were being used. We have been able to significantly reduce greenhouse gas and carbon emissions by minimising the amount of power required by these four Wisenet X cameras, as well as making improvements in packing materials."