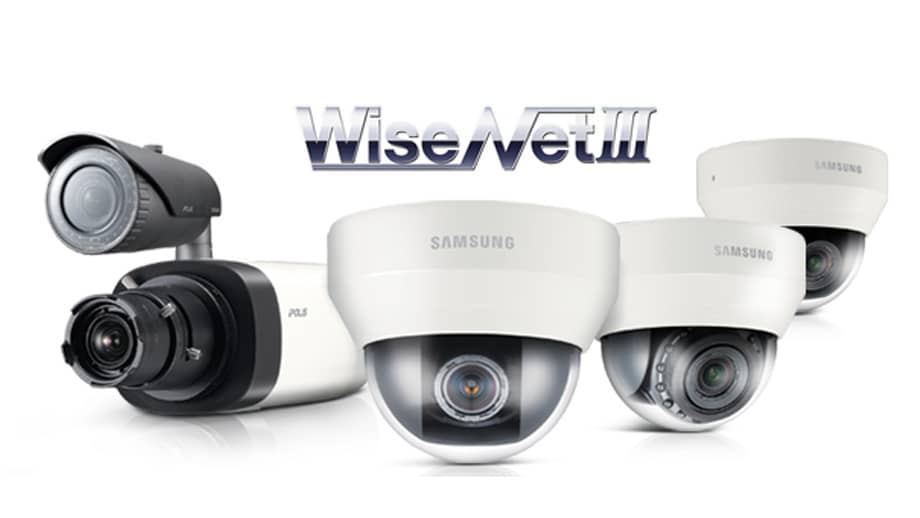 Samsung Techwin Open Platform WiseNetIII series integrated with Milestone XProtect VMS
Samsung Techwin's award winning open platform WiseNetIII network camera series has been successfully integrated with Milestone XProtect®video management software 
Milestone XProtect VMS is powerful, reliable, easy to use and proven in more than 100,000 installations worldwide. Based on a true open platform, XProtect VMS enables integration with the industry's widest choice in cameras and best-in-class business solutions, such as access control and video analytics.
All of the  1.3, 2 and 3 megapixel IP network cameras and domes with the WiseNetIII series have been integrated with Milestone XProtect, including the recently launched SNP-6320 which is the World's first 2MP 32x PTZ dome and the 1.3MP SNP-5430, which can claim to be the World's first 43x PTZ network video surveillance dome camera with intelligent auto-tracking.
Samsung Techwin's open platform WiseNetIII DSP chipset recently won the Video Hardware of the Year category of Benchmark Magazine's 2014 Innovation Awards. The  spare processing power and open platform capabilities of the chipset provides users with complete freedom to choose their perfect combination of onboard video analytics, as well as video management software that best matches the requirements of individual video surveillance projects.
"A key element of our product development strategy is based on the understanding that customers are looking for easy to implement and easy to operate integrated video surveillance solutions," said Peter Ainsworth, Head of Product and Marketing for Samsung Techwin Europe Limited. "Integration with independently developed video management software such as Milestone XProtect is therefore essential in order to provide the option for the latest generation of Samsung Techwin WiseNetIII cameras and domes to be controlled and monitored alongside devices and systems produced by other manufacturers, as well as facilitate a gradual transition from an existing analogue system to a full IP network based surveillance solution."
Samsung Techwin is a member of the Milestone Systems' Camera Partner Programme enabling a tight collaboration with Milestone for developing new and innovative solutions.