Premium
Directory Listings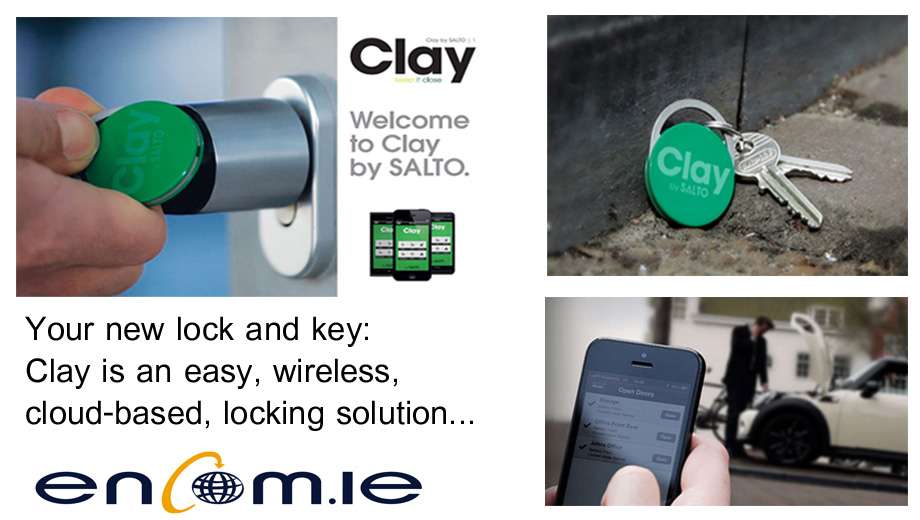 Your new lock and key
September 13, 2015
Your new lock and key: Clay by SALTO is an easy, wireless cloud-based, locking solution
Clay Installation is simple: Fits every door, no drilling or no wires
Instant blocking when tags are lost: Block Tags with the Clay App, no need to replace locks
Notifications, alarms: Clay lets you know if a door is left open, an intruder alarm, who is late or who entered
Open Doors: Manage Clay from anywhere on any device with secure individual pin code and a clear audit trail
Clay Manages: You decide who has access where and when. Differentiate access depending on roles
Clay by SALTO is a ground-breaking product for small and medium sized business. It brings affordable wireless electronic access control to SMEs allowing you to increases your security with enterprise-level technology used by banks and governments. Clay gives you the highest security available, it is the most reliable and sophisticated access control system on the market. You have instant control over every lock – from anywhere, at anytime, using any device.
You can lock and unlock doors, change who has access rights to which locks at which times, block access and receive alerts –on your laptop, tablet or smartphone. Wirefree, router-free, software-free, the system is simple to install – just mount, plug and go! It fits virtually any door and operates in virtually any environment
From its inception in 2001, SALTO was created with one objective: to devise a world-class access control system that was simple to use and extremely efficient, giving users the ability to control all their access needs and secure all their doors without complex and expensive wiring.
SALTO Systems has grown to be the market leader in state-of-the-art electronic access control systems with a wide range of innovative products controlling security access for a growing range of end users from Airports to Hospitals, Banks to Government Buildings and Universities to Hotels.
Visit the Encom website to read about Clay by Salto or talk to one of our team to create a fully integrated Encom Security Solution for your business.
Serving Irish industry since the early '90's, Encom is a fully owned and managed Irish company operating in the greater Dublin area and throughout Ireland. Contact our team on 01 4545 465