Premium
Directory Listings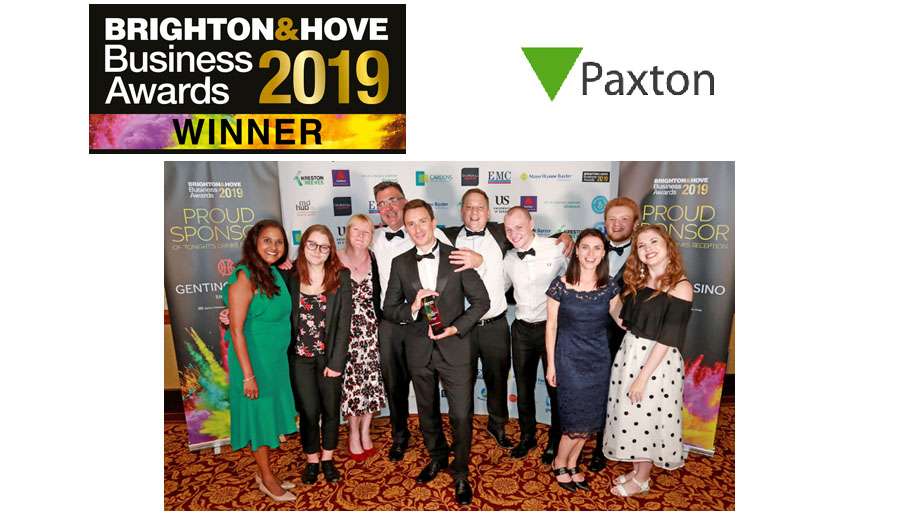 Paxton Celebrates After Best Customer Service Award
August 19, 2019
Paxton's world-class customer service has been recognised at the Brighton & Hove Business Awards (BAHBAS).
The Brighton-based global technology company, which designs and manufactures security solutions, picked up the Best Customer Service Award at the BAHBAS, widely regarded as a benchmark for excellence in the business world.
Judges were impressed by Paxton's customer service strategy, which is based on providing support pre-sales, during installation and afterwards, whatever the requirement.
Its Technical Support team is also renowned for providing an exceptional standard of support globally, ensuring customers have the crucial information needed to install Paxton products.  The team handles enquiries from customers in the UK, France, Germany, South Africa, USA and the UAE. On average, it receives 99% good feedback, and its UK and US teams have broken their previous record by achieving 100% positive feedback in a single month.
Support Manager, Andy Edwards, said: "Providing a world-class level of service to our customers around the world is a priority for us and I'm so pleased these efforts have been recognised by the Brighton and Hove business community.
"Congratulations to everyone at Paxton whose hard work has led to this award. Our customer teams have a genuine interest in technology which means they are truly dedicated to offering world-class support.
"I'd also thank our customers – their invaluable feedback allows us to really shape the service we provide, and their loyalty has made the business what it is today.
"Paxton has seen rapid growth in recent years but have always maintained the same values – nurturing employees and providing a first-rate service to customers."