Premium
Directory Listings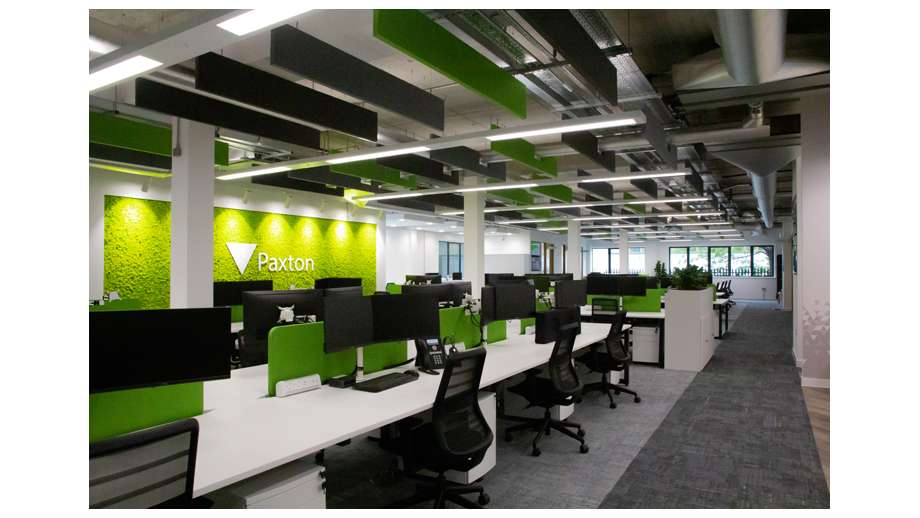 Paxton Opens World-Class HQ After Extensive Refurbishment
August 15, 2019
Global technology company Paxton has opened a new world-class Technical Support Centre at its head office in Brighton, UK.
Proving its commitment to investing in its Brighton home, the company has transformed Paxton House into a state-of-the-art facility for the 200-plus employees who are based there.
Paxton, which designs and manufactures smart security systems and has appeared in the Sunday Times Best Companies to Work For list for two years running, moved to the site in Home Farm Road in 2004.
Since then, the company has seen rapid growth – profit has increased 25% year on year since 2012 – and has invested heavily, first building Paxton Technology Centre on the site 2017, before starting work on the refurbishment of Paxton House, next door.
As well as housing its world-class Technical Support Team – winner of the Best Customer Service category in the Brighton & Hove Business Awards 2019 – the new site provides a demonstration facility for customers.
Paxton CEO Adam Stroud said: "We're so happy to declare our new Paxton House open.  We know our Technical Support Team is the number one reason customers choose Paxton again and again. Our new working space encourages teamwork, creativity and support, which will allow the team to provide an even better service.
"Employee wellbeing was at the heart of the design – but we're also looking forward to welcoming more customers to see what we do here, in terms of products, new technology and innovation.
"We're doing some really exciting things and leading the industry in many areas – having a positive company culture, and an environment we can all take pride in, is integral to that."
World-class support stats
Paxton House is home to Paxton's Technical Support Team
The team receives 800 calls a day, 95% of which are answered within 10 seconds
Technical support is provided globally – the team handle enquiries from customers in the UK, France, Germany, South Africa, USA and the UAE.
It offers multi language support – members of the UK team can speak French and German
On average they receive 99% good feedback. The UK and US teams have broken their previous record by achieving 100% positive feedback in a single month.
For more details about Paxton, go to:  http://www.Paxton.Info/4236