Premium
Directory Listings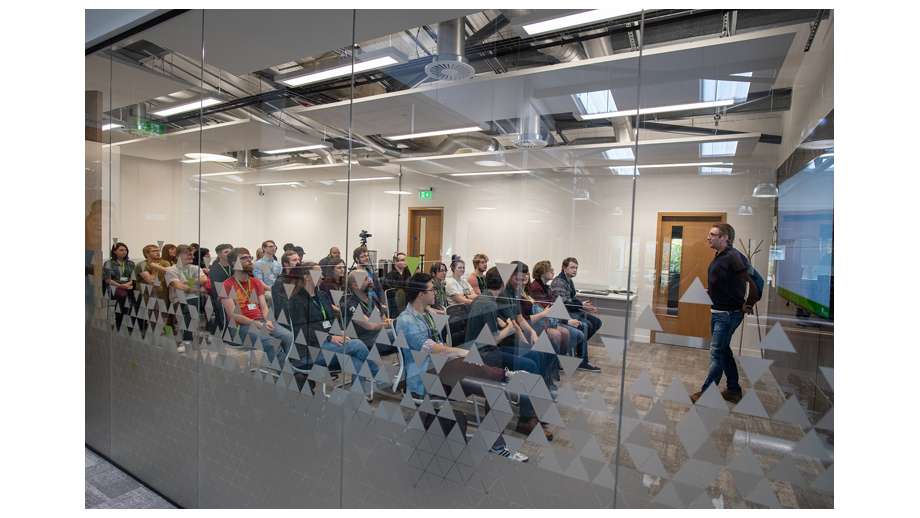 Paxton Welcomes Degree Students to Paxton Scholarship Open Day
November 24, 2019
Brighton technology company Paxton opened its doors to over 100 degree students keen to find out more about the unique opportunities offered through its scholarship programme.
Students from the University of Brighton and the University of Sussex studying engineering, product design, maths, computing and physics were invited to the Paxton Scholarship Open Day ahead of the application process opening.
They were given a tour Paxton's state-of-the-art technology centre, shown its diverse range of access control products, heard from CEO Adam Stroud and had the opportunity to talk to its four current scholars, who have just started their final year at university following a paid work placement in the summer.
Visitors also met scholars from previous years who have since taken up permanent positions within the company.
Launched in 2017, the scholarship programme is a direct partnership with both universities. Highly sought-after, it offers four scholars £10,000 towards their final year university fees and a three-month paid work placement where they will take part in technology research projects that will form the final year project of their degree. They are given ongoing support and use of Paxton's cutting-edge facilities during this time.
CEO, Adam Stroud, said: "It was a pleasure to welcome so many potential candidates to this year's open day. We hugely value the relationship we have with both universities – not only does it enable us to really support and invest in our local community, it also introduces us to so many talented people. The global market for our security products is growing rapidly and we need a constant influx of smart and motivated team members.
"The first group of scholars who joined us in 2017 made huge contributions to the projects they worked on and we're thrilled they are all continuing their career with us, having now left university. Our current intake also impressed us during their placements, and we're pleased to be able to support them in their final year. Having such bright minds on board is invaluable to the continued development of our company."
One of the visiting students, Emmanuel Oyemade, studying Product Design, at the University of Sussex, said: "Coming into a company like this is quite a unique opportunity and it is appreciated. It was great to hear the programme is inclusive of the STEM curriculum. It's great that Paxton are looking for product designers, engineers, computer science experts – it really is across the board."
Current scholar, Annabel Spain, studying Digital Media, at the University of Sussex, said: "The scholarship opportunity is priceless. There is a positive work environment at Paxton and it has definitely opened my eyes to different career paths that I didn't know existed. I'm doing my final year project on coding for hardware because of my work here and I'm really grateful for the support I'm getting."
Sam Innes, who studied Computer Science at the University of Brighton, was among the first group of scholars and is now working in Paxton's mobile apps team. He said: "When I attended the open day, there was so much enthusiasm among the teams for the products they were working on, which is what encouraged me to apply. One of the biggest things here is collaboration – you get a lot of help. I spent a lot of time in the Research team and then got to branch out in other areas. It's a great place to learn."
Those who attended the open day are invited to apply for a scholarship place, a shortlist will be invited to attend an assessment day, after which the successful candidates will be announced.
Launched in Sussex more than 30 years ago, Paxton designs and manufactures market-leading security products for a range of buildings. Its head office is in Home Farm Road, Moulsecoomb, and its manufacturing centre is in Eastbourne. It has sites in five countries and exports to more than 60 countries worldwide.