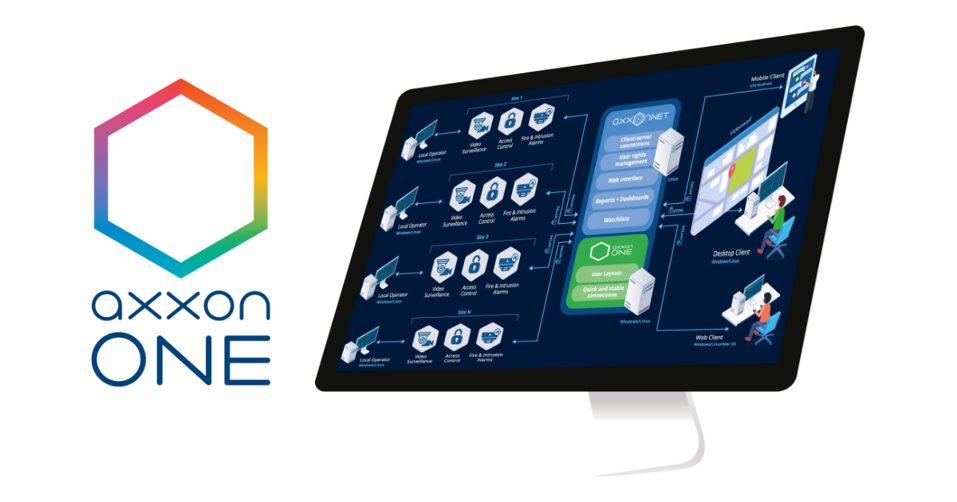 AxxonSoft Video Surveillance and Security Solutions
AxxonSoft is a leading developer of Video Management and Physical Security Information Management software. Since 2003, the company has been creating disruptive technologies that push the Safety & Security industry forward.
AxxonSoft's unique strengths are Smart Forensic Search in recorded video and customizable video analytics powered by Artificial Intelligence. To meet the needs of a particular facility, AxxonSoft AI neural network learns to perform customer-specific tasks from video material obtained onsite.
Over 2.5 million video channels licensed
6000+ certified partners
32 offices worldwide
Cork Ireland- Global Headquarters
10,000+ IP devices integrated
Products
Axxon One VMS – https://www.axxonsoft.com/products/video-management-software
Axxon PSIM- https://www.axxonsoft.com/products/psim
Cloud Solutions: https://www.axxonsoft.com/products/cloud-solutions
Axxon VSaaS Datacenter- https://www.axxonsoft.com/products/cloud-solutions/video-surveillance-as-a-service-platform
AxxonNet- https://www.axxonsoft.com/products/cloud-solutions/cloud-managed-vms
AxxonSoft
Suite 109 NSQ2, Navigation Square, Albert Quay, Cork
T12 W351