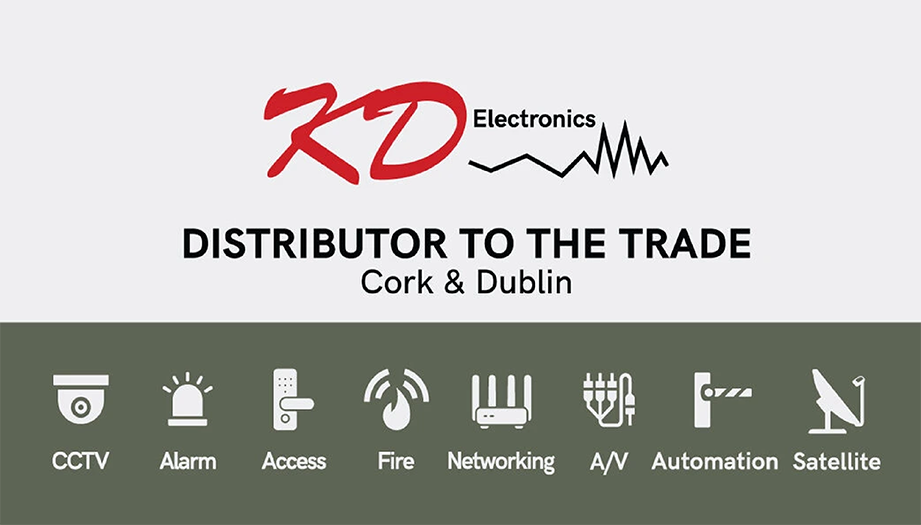 About Us
KD Electronics are a B2B wholesale distributor to the Security and A/V trade based in Cork & Dublin.
We partner with the best-in-class brands across a range of Security and A/V verticals of CCTV, Access control, Fire, Intruder Alarms, Gate Automation, Networking, Display, Audio and TV.
Our aim is to help you grow your business. We strive to hold the best stock levels, provide the best pricing, on time deliveries and technical support to our customers.
We support our partners by sharing our expert consultation knowledge of experience of 25+ years in the security sector.
Our website www.kdelectronics.ie
Our website is equipped with a full e-commerce's section, offering you and your company quick access to the following:
• Stock levels of all products
• Pricing list of all products
• Order history
• Quotation history
• Delivery address / Collection in store option
• Quick Order option that allows you to purchase different products in bulk from a single page
• Save products for later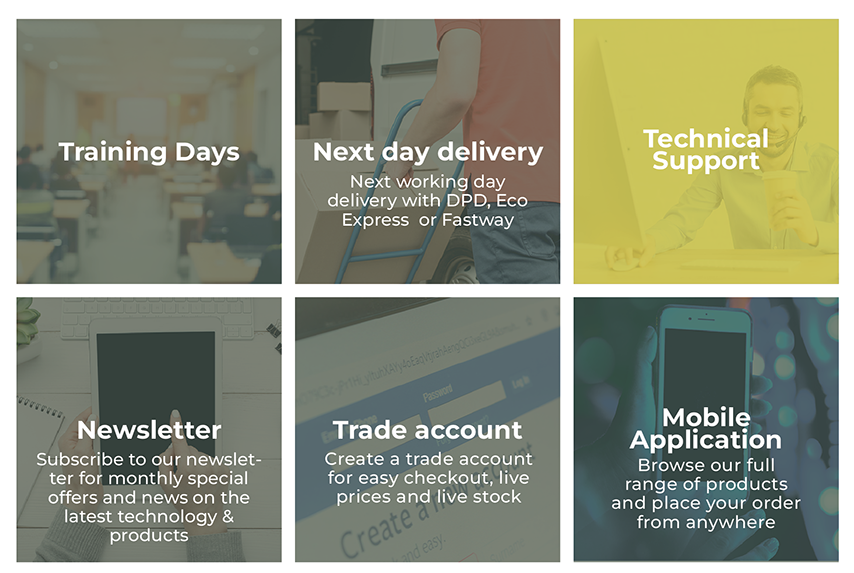 Where to Purchase
Online kdelectronics.ie
On our mobile application
KD Electronics have 2 branches in Cork and in Dublin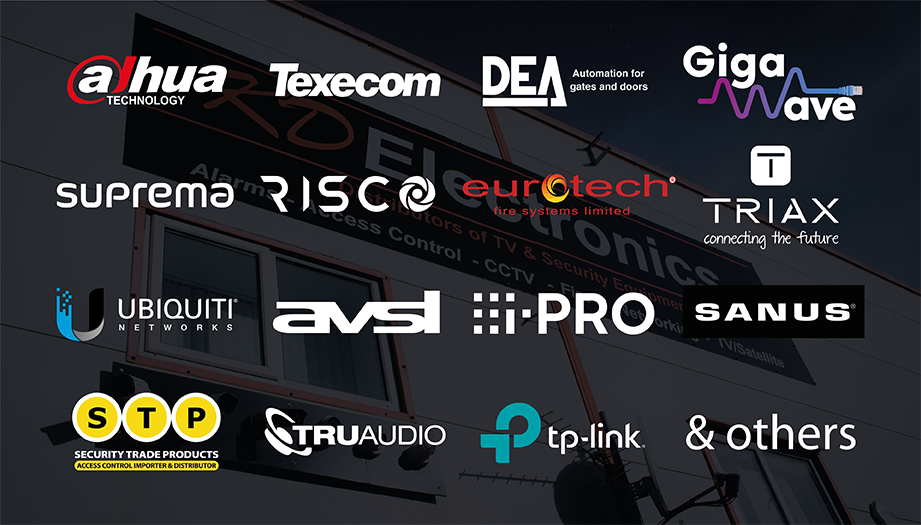 Connect With Us
Social media icons?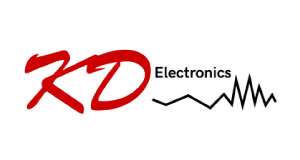 KD Electronics
Cork Office: Unit 4 Metro Business Park, Ballycureen, Cork
Dublin Office: Unit 19, Naas Road Business Park, Muirfield Drive, Naas Road, Dublin 12 D12 W5H2