Mercury Security Distribution
About Us
Mercury Security Distribution is a 100% Irish-owned distributor for the security industry's leading brands.
In business since 1995, we have unrivalled experience across the intruder, fire, access control & video surveillance sectors.
Based in Dublin, Cork and Limerick, Mercury SD provides a nationwide service across 32 counties with next business day delivery.
Our dedicated and highly trained technical support staff are on hand to help guide you through any installs.
Contact Us
Commercial Director: Kevin O'Connell 087 2957282
Sales Director: Paul Fox 087 6214775
Technical Support: 021 4809900
Dublin Sales
Graham Gartland: 083 0150540
Paul Tracey: 086 7774171
James Kelly: 086 8337206
Cork Sales
Gerry Matthews: 086 7835783
Alan Draper: 087 2508558
Limerick Sales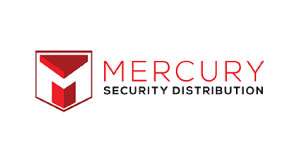 Mercury Security Distribution
Cork: Unit 22 Southside Industrial Estate, Togher, Cork T12 Y2ET
Dublin: Unit 6 Redcow Interchange Estate, Ballymount Road D22 TR50