Premium
Directory Listings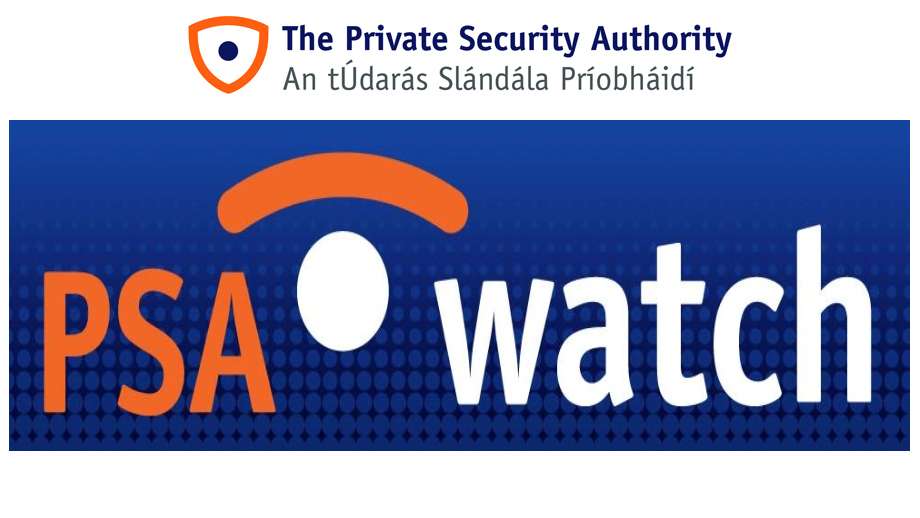 PSA Watch February 2018
February 05, 2018
Employee Licensing – Changes to First Time Application Process
Over the coming weeks, the PSA will be changing the application process for first time employee applications. All applicants will be required to attend a designated centre where their identity will be validated, documents checked and their photo and signature captured.
The new system will ensure that the identity of all applicants will have been verified in accordance with SAFE2, the standard authentication framework. In addition, all documents will be checked and applicants advised where their documentation is not in order. This will ensure that completed applications are processed more quickly by the PSA. Further details on the new process will be circulated as the process is rolled out.
Marking of Alarm Components
The PSA recently contacted intruder alarm installers and manufacturers in relation to the marking of alarm components for the purpose of meeting the requirements of EN50513-1, the standard prescribed for PSA licensing.
All components of an intruder alarm system will now be required to comply with Clause 15 of EN50131-1 regarding the Marking/Identification of alarm components.
All intruder alarm components shall be marked with the following:
Name of manufacturer or supplier
type
date of manufacture or batch number or serial number
standard to which the component claims compliance
security grade
environmental class
The marking shall be legible, durable and unambiguous. When space for marking of a component is limited, codes may be used providing these are described in the associated component documentation. When insufficient space is available for codes the component shall include a means of identification which allows cross reference to documentation providing the required information.
The PSA is mindful that installers may have a supply of components on hand which may not comply with new requirements but were sourced in good faith. In this regard clause 15 of EN50131-1 will be fully enforced with effect from 1st June.
Any queries that installers may have can be emailed to standards@psa.gov.ie. 
GDPR Information Seminar – 12th March 2018
The PSA has arranged an information seminar for licence holders on the General Data Protection Regulations (GDPR), which are due to come in to force in May. The Office of the Data Protection Commissioner will outline the changes in data protection requirements and highlight specific issues for the security industry.
Venue: Green Isle Hotel, Newlands Cross, Dublin Date: 12th March 2018
Time 10:00am
Because of the demand for places, each licence holder is being limited to one representative and places will be allocated on a first come basis. If you wish to reserve your place please contact standards@psa.gov.ie.
Garda Vetting – Children and Vulnerable Persons
The National Vetting Bureau (Children and Vulnerable Persons) Act 2012 which provides for the use of specified information in regard to vetting. Specified information is information other than a court determined criminal conviction and the Act provides that such 'specified information' is only disclosed where it raises a bona fide concern that a person poses a threat to children or vulnerable persons.
The Act lists in detail the types of work or activities for which soft information is disclosed.
These include:
Childcare services
Schools
Hospitals and health services
Residential services or accommodation for children or vulnerable persons
Treatment, therapy or counselling services for children or vulnerable persons
Provision of leisure, sporting or physical activities to children or vulnerable persons
The provision of security services is not a prescribed activity under the Act.
If you provide a security service at a location where the types of work/activities listed in the Act take place you should clarify with the provider of these types of work/activities if vetting in accordance with the Act is required. If required, the provider should arrange for the vetting to be completed. The PSA does not vet people for compliance with the National Vetting Bureau (Children and Vulnerable Persons) Act 2012. Any queries on the matter should be addressed to the provider of the types of work/activities listed in the Act. The PSA has published the above in an information note PSA 56.