Premium
Directory Listings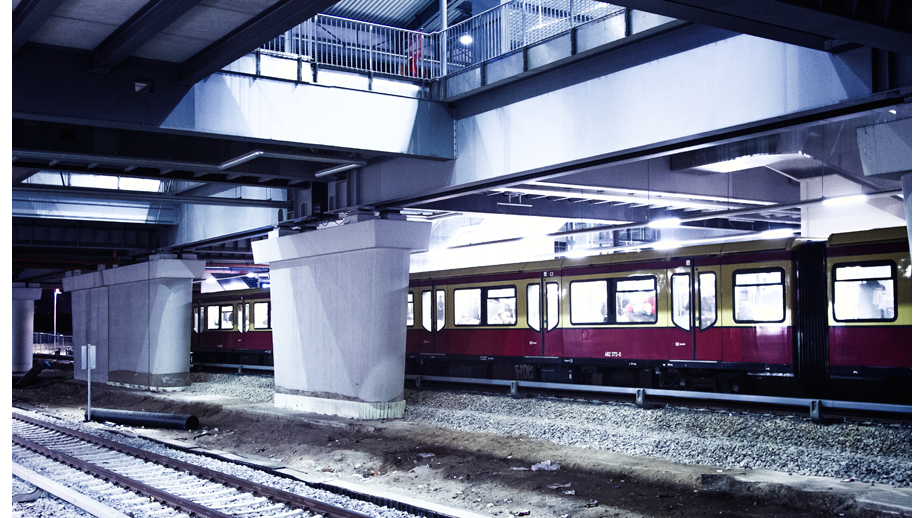 Railway Vandalism: Never Mind the Drones; Double Down on CCTV and Video
April 09, 2015
James Somerville-Smith, EMEA Channel Marketing Leader, Honeywell Security Group, examines the risks and solutions facing railway service providers.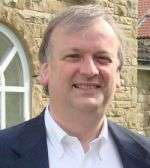 Railway vandalism can include a wide range of criminal activities including drawing graffiti, littering, fly-tipping, damaging company property like fences, bridges, signs and tracks, or even stealing metal to sell on. It's expensive, can cause delays and disruption, and compromise safety.  Typically split into two major categories – damage to track infrastructure and surrounding areas, and damage to train carriages – it has been the scourge of European transport for many years.
When it comes to tackling vandalism, there are a number of major challenges facing Europe's railway operators. Chief among them; the sheer size and scale of Europe's railways – over 120,000 miles of track across the region – mean it would be impossible to cost-effectively monitor all corners of the network using video surveillance. Inevitably this means that mission-critical sites are protected permanently, and others are left exposed to criminal activity.
Another issue facing rail operators is downtime. The process of cleaning train carriages that have been defaced with graffiti is complicated and time consuming as the spray paint must be removed by experts in specially designated areas owing to the noxious mix of chemicals used. Inevitably this leads to a reduction in the number of trains in service, and a drop in the number of passengers using the railway. Metal theft can also lead to delays and cancellations as sections of the track need to be replaced. Downtime is often a financial triple-whammy for train operators who lose revenue from lost tickets, have to cover the cost of removing the graffiti or repairing tracks in addition to penalties imposed by the national regulator for failing to meet the agreed service level agreement.
Vandalism isn't a problem that's disappearing either.  Recently police in Paris arrested an Australian couple who allegedly caused around €8,000-worth of damage by spraying graffiti while inter-railing across Europe. The couple brought over 20 spray cans to Europe with them, and even took digital photos of their handiwork. In South Africa metal thieves stole nearly 10km of railway track, causing an estimated $2.3m worth of damage. In the UK, cable thieves caused 36 hours of disruption to rail services in the Birmingham area. And this is in the last six months alone.
Rail operators are fighting back though.  Last year the German national rail network Deutsche Bahn unveiled a controversial plan to use spy drones to track down and arrest graffiti sprayers who cost the network an estimated €7m per year in cleaning fees.  Over the summer, French company RFF announced a €15bn infrastructure upgrade across its rail network designed to – amongst other things – protect it from cable theft and vandalism. In Britain, Railtrack has invested in dummy 'Q' trains with plain clothed officers on board, designed to crack down on railway vandalism that costs over £25m per year.
There is still work to be done. In order for real and genuine progress to be made towards eliminating vandalism on our railways, it is vital the key stakeholders involved make the investments needed to protect train carriages, tracks and surrounding areas from graffiti, metal theft, cable theft and other kinds of criminal damage. Bluntly, the adoption of standard security technology systems is still much lower than it should be right across the rail industry.
There has been a significant amount of innovation in the transport security industry over the past few years.  Major developments in the image quality achieved through CCTV mean that with the right solution vandals can be accurately identified and more easily prosecuted by the authorities. The latest surveillance systems are explosion-proof, weather-proof, operate effectively 24/7 and can be monitored centrally to protect railways lines, vehicle parks, storage yards and remote sites. Video recorder storage capacity and compression technology is also improving, allowing for many hours of video to be retained.
State of the art video analytics technologies that allow security teams to pre-empt vandalism before it actually takes place are also an effective security tool that railways should be embracing more readily. These solutions are capable of spotting suspicious behaviour – for example, a would-be thief scaling a railway fence or a group of youths lurking beside an out-of-service train carriage – and alert the security team immediately to the threat. In addition, by deploying analytics via a video management system to achieve a single unified view of a space, it's much easier to spot a person behaving in an unusual way. Imagine how much lower cleaning fees would be if train operators could pre-empt a potential vandal before he or she attempted to spray paint on the side of a carriage.
Finally, a huge leap in the reliability of wireless technology means that temporary structures across the network can be 'locked down' more easily. This is particularly useful when it comes to protecting sites that are undergoing maintenance or construction work, and thus represent an open invitation for vandals and thieves. If a site is undergoing repair work, it is cost prohibitive and often physically impossible to install a wired security system to protect it.
In conclusion, major media outlets right across Europe rightly applauded the Deutsche Bahn for its imaginative and innovative experiment to reduce railway vandalism. However, the fact remains that there is cheaper, more scalable, equally as effective security technology on the market today that a large percentage of Europe's railway companies haven't yet fully embraced. It might not be a drone, but huge leaps in the sophistication of CCTV, video analytics and wireless technology over the past few years mean there's never been a better time for railways to invest in security solutions, or, incidentally, a riskier time to be a railway vandal.