Premium
Directory Listings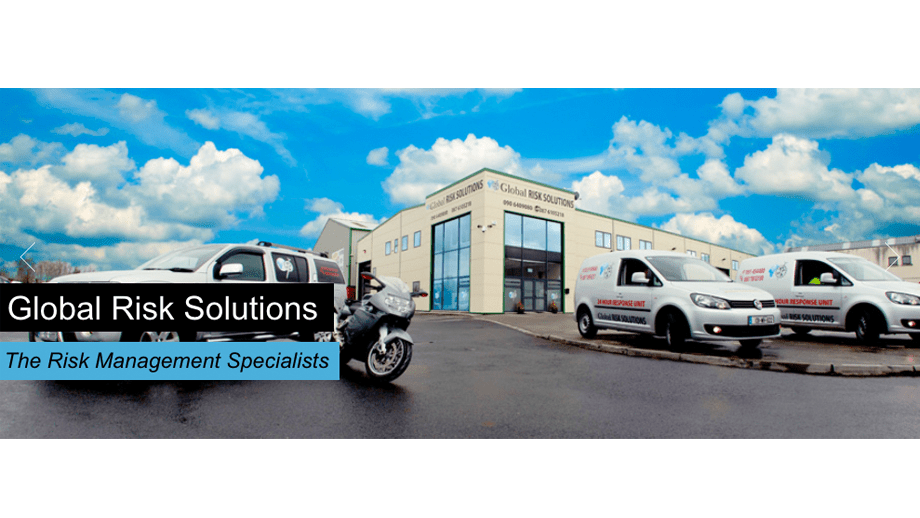 Raising the Standard – the introduction of PSA 42:2015, Regulation of the Private Investigation Sector
November 24, 2015
Prior to the introduction of Industry regulation on the 1st November, Private Investigation services in Ireland existed in a vacuum of oversight and regulation.  Incidences of illegal, fraudulent and unethical practice, often carried out by unscrupulous operators all helped to damage the reputation of many of those currently working in the Industry.  With the advent of regulation, this landscape has changed.  Sharp practices and non-compliance are no longer tolerated or accepted, and this is reflected in the penalties facing those who operate outside the new legislation. As a result of the decision to move forward with licensing, Ireland is now helping to regulate the international industry – with the SIA expected to follow suite and regulate the UK market in 2016.
Unlike the more traditional 'static' security products such as CCTV installation or Guarding, Private Investigations often have an more mobile and even an international aspect – especially in relation to personal injury fraud where many of those involved operate in dual jurisdictions. The fact that Ireland now operates a regulated and licensed industry demonstrates that there is a willingness to lead in regulating the market, which in itself is a critical move especially considering Irelands proximity to the UK.
Managing Risk and what it Means
As can be seen from a quick appreciation of the standard, the new structures in place are aimed at tightening up practices within the sector, the implementation of enforcement legislation allows for clarity and transparency into a sector that has until now been tainted with suspicion and intrigue. The emphasis on training, certification, and adherence to legislation will create difficulties for some of those who have operated in the industry. But, it is this shift that will encourage providers to streamline their processes and redefine their business model – thereby becoming more efficient and cost effective.  From the corporate point of view, licensing allows companies to clearly define their obligations in relation to clients, as practitioners we are all aware that for many of those involved in industry one of the more difficult aspects of a task is managing the clients expectations. Often it can be challenging explaining to a client the reality of what can and can't be achieved within the bounds of legislation.
The benefit for providers is that the application of such legislation reinforces the provider's ability to protect their brand.  Risk, as we all know is a multi-faceted concept – there is the obvious physical risks involved in conducting an investigation, but there is also reputational risk to a companies name or brand if it operates outside the new legislation.  On this point the introduction of PSA 42:2015 will allow providers a degree of insulation with regard to operational or brand risk.
Scope of PSA 42:2015 – Filling in the Gaps?
While PSA 42:2015 focuses on the application of standards for investigators, there are several exceptions to the application of the 'investigator' rule. The fact that Store Detectives are exempt from the standard is a curious point, particularly when the phenomenon of retail theft and its relationship with online social media sales are examined.  If products are being sold online as a result of theft, then who has responsibility to investigate, and more critically who is legally allowed to conduct the investigation?  The rise of 'Buy & Sell' groups on social media has also led to a blurring of the lines in regard to sales of stolen or illicit products and this needs to be addressed.
Given that the act concerns the process of investigation it is also curious that there is very little mention of 'surveillance'.  Obviously, for many outside the industry, the term 'surveillance' has a very vague or 'wooly' connotation, but the fact that surveillance is not defined in the licensing requirement is at odds with the stated aim of regulation and governance. Defining what is, for many investigators a central part of the process is problematic – physical, electronic, covert and overt surveillance are all different facets and tools and therefore should be clearly defined within the scope of the Act.  This issue is particularly important when discussing client expectations, regardless of the task or instruction there are limitations as to what commercial investigations can achieve through surveillance.
For investigators, limited access to information or lack of witness co-operation can often mean that instructions are conducted in a knowledge vacuum. For those with previous law enforcement experience this can be especially challenging, the former reliance on access to corporate intelligence systems (such as PULSE) means that Private Investigators now have to evolve and adapt to new techniques, while the advent of Social Media has helped investigators to gather case information, it is only useful in some instances. While consideration may at some stage have to be given to a form of information or intelligence sharing structures between Investigators (within the parameters of the Data Protection Act), the reality is that agreement on such a process is a long, long way off.  For those involved, access to information doesn't really change the key issue which is to ensure that all investigations are conducted in a transparent, ethical manner and can stand up to rigorous cross examination.
However, despite the issues, PSA 42:2015 is a positive move forward, and should be embraced by industry, but it has to be acknowledged that it is exactly that – a first step.  Without doubt 12 months from now the Irish market place will have changed dramatically.  Granted, regulation and licensing is a key component on the roadmap towards redefining commercial security in Ireland, but it remains to be seen how that process will assist in the creation of a better, more competitive marketplace for all those involved in industry. Lets wait and see……
About the author
Patrick Finucane is the Head of Investigations and Intelligence at Global Risk Solutions (GRS Ireland), with offices in Athlone, Saudi Arabia and Kenya –  GRS occupy a niche portion of the Private Security and Consultancy Sector. In addition to providing bespoke security services GRS also provide full spectrum confidential investigation and intelligence services for the commercial and private sector.