Premium
Directory Listings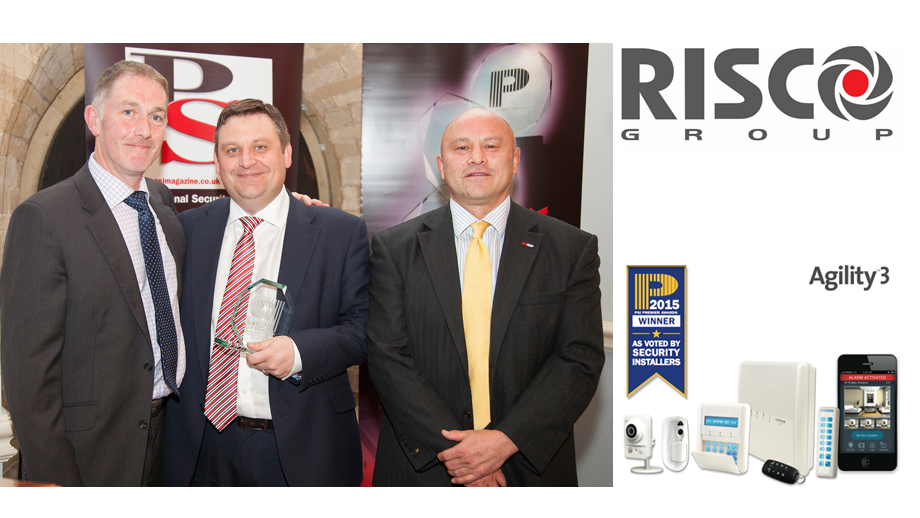 RISCO
July 08, 2015
Last week's PSI Premier Awards saw fresh thinking security manufacturer, RISCO Group, awarded 'Intruder Product of the Year 2015', for its smart wireless security and safety system, Agility 3. The award was presented to RISCO's Commercial Director UK & IE, Steve Riley, by former England rugby union star Brian Moore.
Powered by the established RISCO Cloud, Agility 3 with VUpoint is a smart wireless alarm and video verification solution, that enables home and business owners to check in whilst they're out through its smartphone app and web browser.
"Agility 3 with VUpoint can really enhance the lifestyle of home and business owners," explains Anna Royds, Head of Marketing UK &IE. "It's an intelligent panel that gives installers the opportunity to expand into markets that haven't traditionally been a core focus. The domestic landscape is suddenly much bigger than home movers and those recently affected by burglary. Agility 3 with VUpoint opens up new vertical markets such as technophiles, assisted living, latch key kids and families or businesses spread out across multiple sites."
A much sought after accolade, the PSI Premier Awards winners were chosen by the readership of PSI magazine – namely those who purchase and install security equipment. PSI Magazine asked manufacturers and distributors to nominate a product or service that they thought deserved to be recognised as best in its sector. Readers were then asked to vote over a series of months, and last Thursday night at Stapleford Park, Leicestershire, the supplier with the most votes in each award category was announced as a winner.
"We're really pleased to have won the Intruder Product of the Year category for the second year running, enthused Steve Riley.  "It's particularly pleasing that both of our core panels (LightSYS2 and Agility3) have now won the award – especially as it is based on the opinion and votes of security installers, who you can always rely on to be honest and candid with their feedback.
"More than just a vote for our products, this achievement reflects installer confidence in RISCO's innovation and service delivery, as well as the quality and reliability of our impressive product portfolio.  I couldn't be prouder of the RISCO team, who consistently work so hard and thoroughly deserve the recognition this award brings. The great news is that RISCO innovation continues, and we have more exciting product launches planned for later on this year and 2016."
Pictured in the award photo: Left to Right: Andy Clutton PSI Editor, Steve Riley RISCO & Brian Moore.