Premium
Directory Listings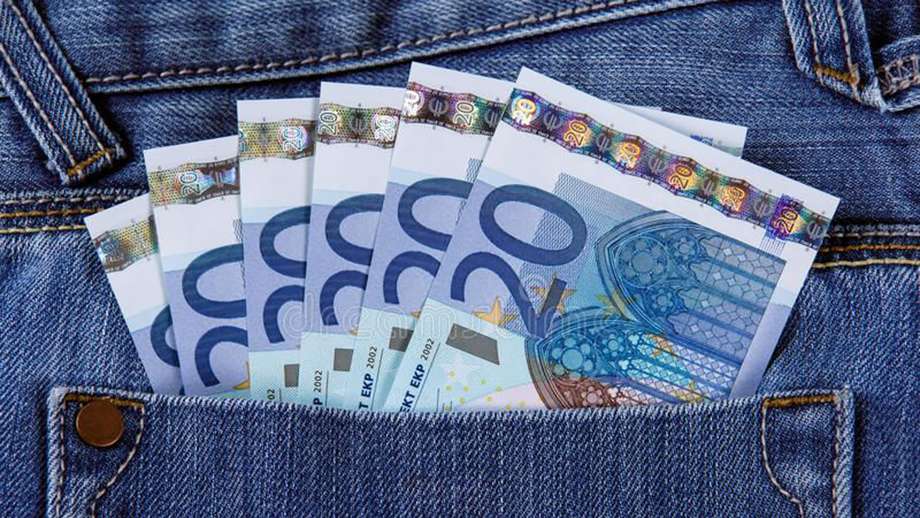 Security industry ERO 2021
March 26, 2021
Last week the Labour Court and the JLC Committee finally agreed the content for the new security industry employment regulatory order for the next 3 years. A welcome development most would agree. As always with the advent of a new ERO I wanted to set out exactly what's in it, what's new and what will remain the same.
Let's not get too excited yet
Firstly I need to stress that this ERO has not been signed  into law yet. So don't expect any immediate pay rise. Even if it were signed the first pay rise is not due for a couple of months. The final stage of any ERO is for the Minister to sign it to give it statutory effect. The document is as of now sitting on Leo Varadkar or Damien English's  desk waiting for a signature to make it valid. I've a feeling it could remain there for quite some period yet unless pressure is applied from within the industry to get it done.
To be fair, the cleaning ERO that was agreed in December sat on a desk for only a few weeks so hopefully this is the same.
My advice is if it isn't signed in the next couple of weeks start to contact your local TD for a date.
What's new and what's the same?
Firstly and most importantly the pay rates are new. I'll go through the new rates below.
There is also a new unsocial hours premium (similar but less than  the 2011 JLC rate) which we will talk about further on. Aside from that it's pretty much the same. Before you start complaining about this.
Pay rates
The important stuff first. The minimum pay rates are to increase from June 1st of 2021. Of course this means that the pay raise that was due last October is  deferred to June now and the following years raise it also deferred to June I can only assume that this was to prevent the companies having to give tow pay raises in the same year and potentially not being able to pass this onto clients.
There were arguments that this could lead to j0b losses due to clients cutting security numbers to match but nobody was able to reduce any actual evidence of this. All of the publicly available figures and the anecdotal evidence shows that security companies in the whole are doing well.  Of course any ERO will benefit the larger providers more than small. In reality though if a small provider is competing in the industry based on price then they were onto a losing strategy anyway. Small providers can't compete with bigger ones on price any way and they shouldn't be trying to.
Back to the pay rates:
€12.05 per hour – From the 1st June 2021 (or from the date of signature by the Minister, whichever is the later)
€12.50 per hour – From the 1st June 2022
€12.90 per hour – From the 1st June 2023
Before anybody starts complaining about these they are lot better than  minimum wage and the industry will be one of the few who will get pay increases 'during' the current pandemic when many are out of work.
Unsocial hours premium
This is new and it's a throwback the old JLC rates of 2011. There will be a new unsocial hours premium of  €8.40 per shift. This allowance will not come into effect until June 2022 and will be of benefit to those who regularly work nights or shift work. It will effect not just new starts but all existing arrangements where there is no unsocial hours premium and where the current pay rate is below 8.40 .
Again some might complain about the wait for this to be introduced but I do think that it's not necessarily a bad thing to delay this. There are undoubtedly pressures on companies to reduce cost for clients and night security is one of the areas where there are viable alternatives to manned guarding (monitored CCTV etc) . I think that if this were forced through with immediate effect then it would potentially see clients look to alternative services and have an impact on jobs. Deferring this for a year does seem sensible in this context.
The unsocial hours premium will apply from 21:00 to 07:00  provided an employee works three hours in that period. So we can expect to see shift patterns being moved around to mitigate against additional costs to clients.
Other payments
Overtime payments etc remain the same as the previous ERO
Annual Leave
There is a slight change here in that holiday pay is to be calculated on the average hours worked in the 13 weeks preceding the holiday week taken. It was always the case that regular rostered overtime was to be considered but now that is specific to all overtime in the previous 13 weeks including paid breaks so there may be some additional payments in annual leave over the course of a year.
Minimum shift hours
Minimum shift hours for 4 hours remains the same. Hours rostered below this is to be paid of 4 hours unless expressly agreed in writing by the employee to work a shorter shift.
Personal attack benefit
There is a slight change to the personal attack benefit provision. The rates of pay etc remain the same. However there is now some additional eligibility criteria. Firstly the incident must now involve a third party (hard to know where this came from. Employees attacking each other now excluded??)
Payment is conditional on the following:
The Incident must be reported to the company within 4 hours where reasonably practicable to do so.
Medical certificates stating the reason for absence must be submitted by the employee to company to cover all absence from work.
Employees must attend the Company Doctor for assessment when requested whilst absent due to injury.
None of the above should really present an issue for a genuinely injured employee. I can see why they have been introduced with a view to preventing fraudulent claims.
Sick pay benefits remain the same
Uniforms
Slight change here. The last ERO said that if a person left employment before 3 months the employer could charge the full value of the uniform from their pay. If they left between 3 and 6 months then it was 50% of the uniform. This new ERO states that an employer can charge the full value of the uniform for 6 months.
And finally
Finally, the ERO is very clear and unambiguous about who it actually applies to. Previous ERO's spoke about applying to the role of the 'security operative' and gave a very broad definition of the role . This led to a number of disputes as who was covered and who was not. Employers and unions agreed that they negotiated on behalf of security guards only door supervisors and events were excluded. This led to a number of legal challenges by door supervisors and the Labour Court failed to determine anything and instead deferred to what this ERO would day. This one is very clear. It only applies to people with a guarding skills PSA licence.
Before door and event staff start complaining there is really nobody to blame for this but the staff themselves. Security guards have unionised and now have a voice at the table. Until these 2 sectors get their act together and get unionised or form a representative group they will continue to be left out. My opinion on it:
It's not a bad arrangement in comparison to a lot of sectors
Everybody had their chance to send in their opinion when it was being debated and nobody (apart from 3 people) did.
In summary this is not a bad deal. It's an additional pay rise and we can't complain about that too much. It keeps the rate of pay ahead of the minimum wage rate of pay although it still remains below the living wage rate. The industry is not doing badly as a whole  especially the area affected by this ERO. There are many industries who are not in as lucky a situation as the security industry finds itself. Could it be improved? Absolutely it could, but the onus is on the industry itself to prove its value to society and clients to achieve this.
A link to the full ERO text is here