Premium
Directory Listings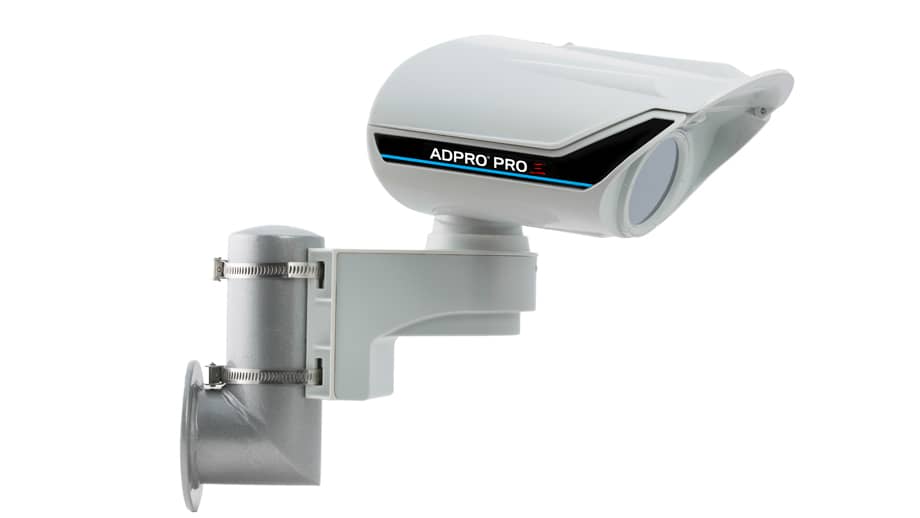 Sensei Confirms Xtralis PRO E-PIR Detectors are the Best Protection for Remote Electrical Substations
October 06, 2015
 Xtralis PRO E-PIR detectors performed with the highest detection reliability and the lowest false alarm rates of all PIR sensors evaluated during a comprehensive detection technology study conducted by Sensei Solutions, the leader in Smart Grid security solutions, which protect remote substations for the largest energy providers in the United States.  Substations are critical for electrical generation, transmission, and distribution systems, and must be protected to ensure continued power distribution. Sensei ranked Xtralis best-in-class for perimeter sensor technology to deliver fail-safe security solutions for their customers. Xtralis ADPRO PRO E-PIRs, including wired & wireless, long range curtain & volumetric detectors up to 220 meters, were evaluated and ultimately selected by Sensei for their accuracy and reliability.  PRO E-PIRs offer innovative features such as 360PROtect for 360 degree protection, 3D protection for twisting tampering detection, an iCommission mobile app for one-man installation, and reliable wireless communication. ADPRO PRO E-series detectors achieve unsurpassed performance even under precarious environmental conditions.
"The Xtralis PRO E-PIRs outperformed every other detection sensor we tested, including competing PIR detectors," commented Robin Thompson, CEO & Founder at Sensei Solutions.   "Reliable long-range sensors combined with video analytics delivers extremely low false alarm rate (FAR) with very impressive probability-of-detection (PD) performance. Sensei's MasterMind sensor fusion software makes this possible by integrating signals from multiple sensors from Xtralis and off-the-shelf video analytics using geo-referenced signal processing technology. This level of performance is what's required for large-scale multi-site deployments where excessive FAR significantly diminishes the value of the security dollar investment. Together, Xtralis sensors and Sensei Mastermind software combine to deliver an unbeatable level of performance," said Thompson.
The largest energy provider in the USA, with over 5,000 substations, came to Sensei for a solution to protect their sites more effectively and economically.  An existing fixed beam & video system solution was prone to false alarms, causing unnecessary expense, and received low marks from security professionals due to high cellular communication bills related to the excessive video transmission of thousands of false alarms.  Sensei selected a problematic substation for a comprehensive detection trial which resulted in the Xtralis PRO E-100H PIR detector being selected on performance, accuracy, and reliability. In addition to flawless detection, PRO E-PIRs integrated seamlessly with Sensei's MasterMind security solution which manages, captures and aggregates data from all types of devices to allow the engineering, asset- management and security staff for remote utilities to organize their response according to business process and rules.
At substations, cable trenching is a costly issue due to topographical anomalies, as well as national and local safety guidelines and standards.  ADPRO wireless PRO E-PIRs deliver quick installation, easy configuration, reliable protection up to 120m per detector, and 3x the detection reach of any competitor — without cable trenching! In addition, PRO E-PIRs can communicate intelligently with adjacent PIRs to ensure threats moving from one protection zone to another are accurately tracked. No other PIR can deliver the detection afforded by wireless PRO E-PIRs.
Sensei Solutions, the USA leader in electrical substation protection depends on Xtralis ADPRO PRO E-PIR detectors to deliver the very best protection for the USA power grid. Learn more about how Xtralis can protect your application at: www.xtralis.com/criticalinfrastructure.