Premium
Directory Listings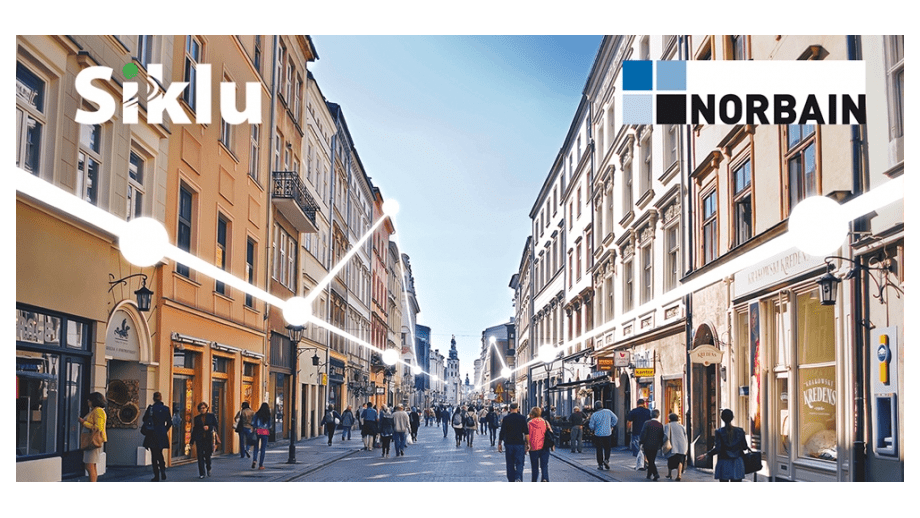 Siklu Expands UK and Ireland Security Market Reach with Norbain Distribution Agreement
July 20, 2017
Siklu Inc., the global market leader in millimeter-wave wireless solutions, have announced that it has signed a distribution agreement with Norbain, an arrangement that will greatly expand its reach to security integrators and installers in the United Kingdom and Ireland.
As part of the agreement, Norbain will carry and distribute Siklu's millimeter wave wireless radios for the security market. Norbain is considered one of the largest distributors of CCTV, IP, access control and intrusion detection solutions, primarily focused in the UK and Ireland. The company offers customers training courses, roadshow events and a digital catalogue of products.
Products offered through Norbain include Siklu's mmWave EtherHaul™ line of products, which are considered the leading enterprise wireless solution for connecting video surveillance cameras and streaming the data to a central command centre, especially when UK Fibre is not an option.
In recent months several local authorities in the U.K. have deployed Siklu's mmWave radios. This includes the City of Cambridge, England, which sought wireless connectivity for the city's CCTV surveillance system in its town centre. Siklu's mmwWave radios also served as wireless connectivity solution to ensure uninterrupted streaming for the City of Oakham's new town-wide, high-definition surveillance system.
Siklu leads the millimeter wave radio market and leverage narrow beams in the uncongested 60, 70/80 GHz spectrum delivering multigigabit connectivity and transmitting information across security networks, providing interference free and secured communication infrastructure. Without bandwidth constraints, Siklu's multi-gigabit capacity allows tireless connectivity of multiple HD and 4k cameras with no packet loss or jitter. In addition, Siklu's mmWave radios provide fiber-like performance with the speed and flexibility of a wireless deployment.
"We're pleased to add Siklu as our wireless network connectivity partner," said Mark Field, Supplier Relations Director for Norbain. "Our goal is to partner with the best security solutions providers in the industry and Siklu provides an excellent complement to our portfolio of products to ensure integrators have access to cutting edge technology "
"Siklu continues to expand its reach throughout Europe thanks to our new agreement with Norbain," said Aviram Segal, EMEA Sales Director from Siklu. "Norbain is an important partner that will help ensure integrators have local access to our products and training on the latest wireless video surveillance technologies."