Premium
Directory Listings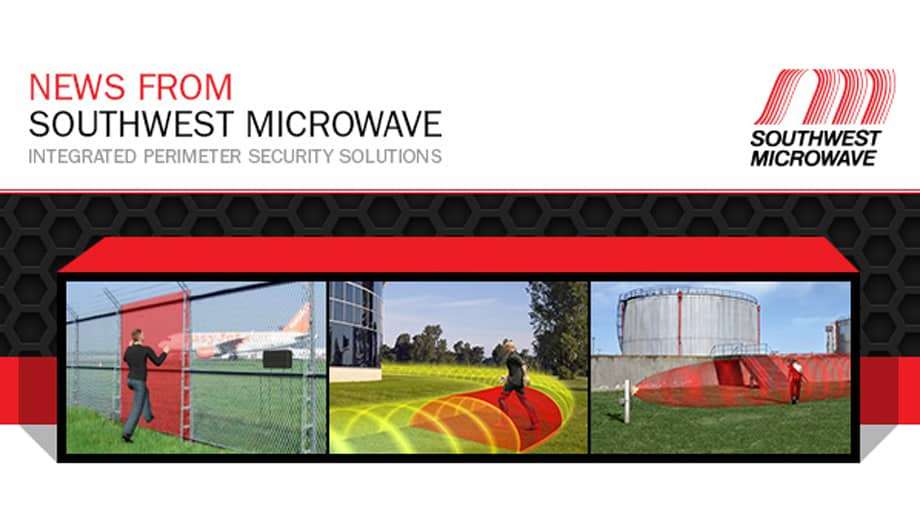 Southwest Microwave Awarded CPNI Certification
September 03, 2015
Southwest Microwave has received government certification from the United Kingdom's Centre for the Protection of National Infrastructure (CPNI) for its INTREPID™ MicroPoint™ II intelligent fence-mounted perimeter intrusion detection sensor.
Focused on the protection of national security and to reducing vulnerability of the UK and its interests overseas to terrorist or criminal threat, CPNI provides protective security advice spanning physical, personnel and cyber/information security. Tasked with recommendation and specification of security measures and protocols that deter, detect or minimize the consequences of attack, CPNI employs a range of stringent professional standards to rigorously test and approve physical security equipment for the protection of critical national infrastructure (CNI) sites.
Certification of INTREPID MicroPoint II by CPNI qualifies the system as a reliable perimeter fence detection solution for the fortification of critical national infrastructure.
All MicroPoint system componentry, including Processor Module (PM II), Control Module (CM II), MicroPoint MC115 (standard) and MC315 (armored) sensor cables, JB70A Lightning and Surge Protection Module and PS49 Power Supply, are now itemized in CPNI's Catalogue of Security Equipment, published to support key public and private sectors partners in the selection of equipment approved to protect essential national services and assets.
"Our MicroPoint fence-mounted perimeter intrusion detection system has been deployed worldwide to secure critical energy, transportation, government and industrial sites, along with many other facilities linked to critical national infrastructure," explained Martin Lomberg, Southwest Microwave's European General Manager.
"The successful accreditation of the MicroPoint by CPNI reinforces its capabilities as an effective counter-terror solution for the highest security applications, both in the UK and abroad."
For a live demonstration of the INTREPID MicroPoint system and Southwest Microwave's complete range of intelligent detection solutions, call +44 1386 75 15 11 to schedule a tour of the company's Test and Demonstration Facility in Pershore, UK.