Premium
Directory Listings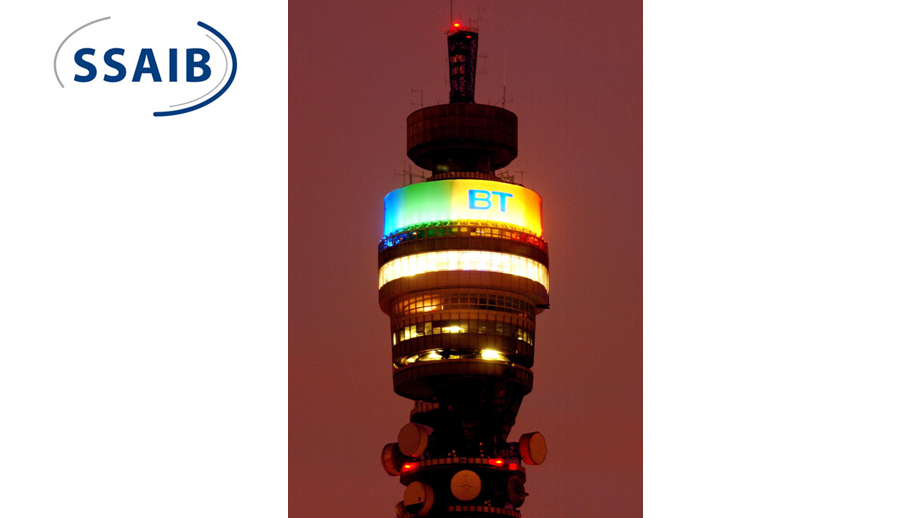 SSAIB's BT Tower Installer Forum proves a sellout success…
April 08, 2016
SSAIB, the UK and Ireland's leading fire, security and telecare certification body, has taken just eight hours to fill all 70 places available at its upcoming Installer Forum, powered by IFSEC International and hosted by BT Redcare.
The 2016 Installer Forum is one of many similar seminars being held by SSAIB around the UK and Ireland this year and the 4th May London event will be SSAIB's third consecutive annual visit to the prestigious BT Tower in central London.
Kicking off with a wide-ranging and informative update on standards and other topics from SSAIB's CEO, Alex Carmichael, the half-day seminar will move on to a review of signalling technology presented by BT Redcare. Professional solutions specialist Citation will then provide an overview of health and safety issues, before handing over to a presentation by the Surveillance Camera Commissioner, Tony Porter.
There will also be points of view from both a security manager's and an insurer's perspective, before the morning closes with a market insight session chaired by United Business Media. Delegates will then be invited to lunch in the BT Tower's famous 34th floor revolving restaurant, over 500 feet above ground level.
"Our third Installer Forum at the BT Tower in May is part of SSAIB's rolling programme of regional seminar events and other exhibition attendances being held across Britain and Ireland," says Sales and Marketing Manager Andrew Brown.  This year alone we've already been to Durham, Bolton, Rotherham, Rochford in Essex and Canterbury in Kent. In early April we also visited the Titanic Centre in Belfast, before moving on to the Redcow Moran Hotel in Dublin.
"On 13th April we'll be welcoming delegates at Hampden Park Glasgow for Expo Scotland, while the month rounds out at our North East Expo being held at Newcastle Falcons, Kingston Park, Newcastle. In May we'll be at Expo West Midlands at Wolverhampton Racecourse and a month later SSAIB takes its annual stand at the three-day IFSEC International show being staged again at ExCeL London from 21-23 June. A month later sees our presence at Security Twenty16 North, the seminar and exhibition taking place at the Hilton Hotel in Manchester."
To book for any of these upcoming events please call Victoria Barker on her direct line: 0191 296 9894 or email her: victoria.barker@ssaib.org