Premium
Directory Listings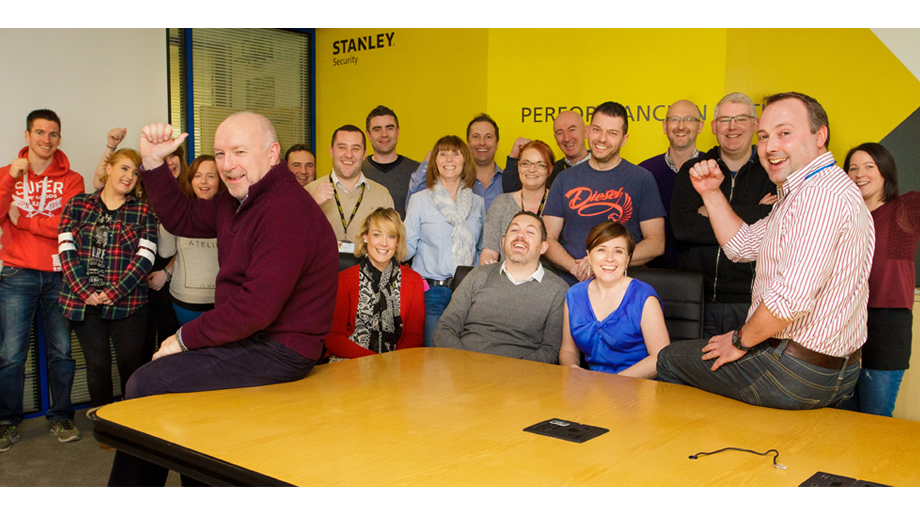 STANLEY Security recognised as one of Ireland's Best Workplaces 2015
March 06, 2015
STANLEY Security, a leading electronic security systems integrator and service provider, is delighted to announce that it has been officially recognised as one of Ireland's Best Workplaces 2015. This prestigious accolade was presented at the Great Place to Work Awards in the DoubleTree by Hilton Hotel, Dublin on Wednesday 25th February. The event was attended by Minister for Public Expenditure and Reform, Brendan Howlin T.D., who acknowledged the great accomplishment of all organisations present.
Willie Tighe, Managing Director, STANLEY Security, said: "We are delighted to receive this recognition from the Great Place to Work Institute. We are committed to providing learning and development opportunities for all of our staff across our three locations in Ireland. Our success is driven by our people and this recognition will help us to attract, develop and retain skilled employees".
Commenting on the fantastic achievement for all 59 organisations that have been recognised this year, CEO of Great Place to Work Ireland John Ryan said: "With significantly more organisations putting themselves forward to be assessed and benchmarked this year, being accredited as a great workplace is an even more relevant marker of performance than ever".
Sheenagh McCullagh, HR Manager, STANLEY Security, said: "Receiving this award is especially significant as it takes into account what our employees have to say about the company. We work hard to ensure that we offer the best possible work environment for our staff, to ensure that we consistently deliver the best possible service to our customers".
This recognition follows a comprehensive audit of STANLEY Security's culture and employment policies by the Great Place to Work Institute and is the second time in recent years that the company has been listed. Part of STANLEY Black and Decker, STANLEY Security prides itself on being an employer of choice around the world.
The key defining feature of a great workplace is the level of trust that exists within it. From an employee's viewpoint, the definition of a great workplace is one where you trust the people you work with, you have great pride in what you do, and you enjoy the people you work with.
The 2015 full list of organisations and award winners, as well as past years' rankings, are available at www.greatplacetowork.ie.