Premium
Directory Listings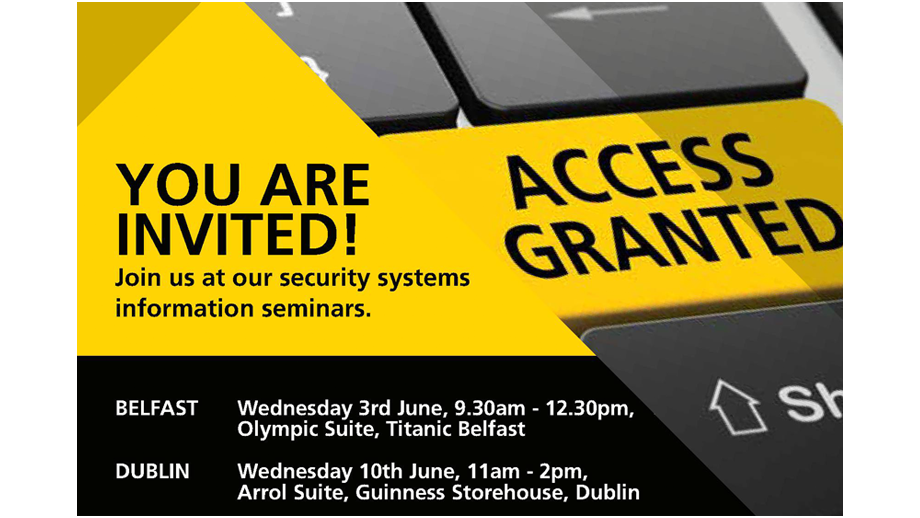 STANLEY Security seminar dates announced for June.
May 13, 2015
STANLEY Security seminar dates announced for June.
STANLEY Security will host security systems seminars in Belfast on Wednesday 3rd June and in Dublin on Wednesday 10th June.
Security technology is continually advancing, bringing many benefits to end users. If you have invested in a security system or are considering upgrading your current system, these seminars are an ideal opportunity to come along to see the latest video surveillance and access control solutions in the market, as well as some innovative solutions for retail including article surveillance and analytics.
Daniel Braden-Astbury, Business Development Director, STANLEY Security, says: "Last year's seminars proved to be a great success, with over 50 organisations coming along and providing us with very positive feedback. We are looking forward to welcoming clients again this year to showcase some of the latest developments in security technology".
The Belfast seminar will be held in Titanic Belfast on Wednesday 3rd June from 9.30am – 12pm, and the Dublin seminar will take place in the Guinness Storehouse on Wednesday 10th June from 11am – 2pm.
These seminars are free to attend and we anticipate high demand for places – to register your details today please email nisales@sbdinc.com or visit www.stanleysecurity.ie for more information.